Student honors
Following senior honors night, underclassmen honored at breakfast
With one more month before seniors graduate, many were honored one more time before they walked across the stage to get their diplomas.
On Thursday, May 12, 192 seniors were recognized for their academic achievements in the auditorium at 7 pm.
"I am honored that I am being acknowledged for my academic achievements," senior Rachael Smith says. "It is also an honor that I am one of the few seniors that got invited to this award ceremony."
In addition to honoring valedictorians, many were recognized for excelling in various classes and clubs.
"I am honored my hard work throughout my high school career is paying off," senior Melissa Machusko said.
Not only are the seniors getting recognized, but sophomores and juniors are also being nominated by their teachers for their class efforts.
Teachers nominate students who stand out with their work ethics in their classes. The students nominated are then invited to a breakfast.
It's going to be a surprise to the sophomores and juniors who are going to be invited, because invitations to the breakfast have not yet been passed out.
Not only do they get food, but they also get awards for the achievements they've accomplished this school year.
The breakfast for the sophomores and juniors is scheduled to be held on June 7.
Not all the awards the underclassman received were for their academic achievements. Each award the students won varied on the classes they took.
The type of awards they can receive are endless.Some awards these students could win is most athletic, best editor, most improved with their instrument, most artistic, etc.
"I was invited to the breakfast last year, which was fun," Machusko said, "but I am excited to have a whole night honoring all of the seniors who put in a lot of hard work."
In the end, all grade levels in our school are being honored in some type of way for standing out for what they do in their classes.
"I am looking forward to Thursday night," Smith said, "where my friends and I are honored for all the hard work we put into school for the last four years."
Leave a Comment
About the Writer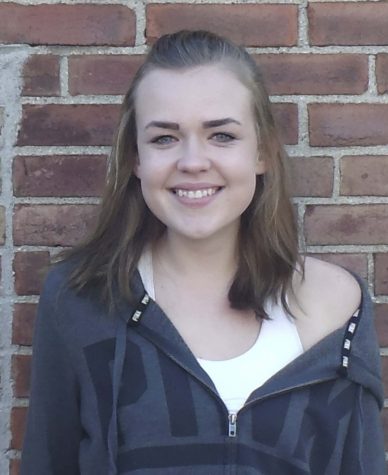 Camryn Smith, Editor
Camryn Smith is a senior at Utica High School and is the social media editor on the newspaper staff. She enjoys playing and petting dogs. She also enjoys...