Saying Farewell
Teachers say their goodbyes with last words to students
Teaching can be exhausting work. You have to wake up early, stay up late to grade papers and give out assignments to students who think it's unfair. Despite these grievances, many teachers feel rewarded by their jobs. Even so, nobody can work forever. The following teachers have confirmed their retirement for this year.
Of all the teachers who are retiring this year, Rick Farr has been teaching at Utica for the longest: 38 years.
Farr taught English throughout his career at Utica, though he originally wanted to be a history major.
"I was a history major and an English minor, so I flipped it," Farr said. "I didn't like all the memorization."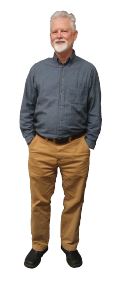 Students have responded positively to Farr's teaching.
"He's a good teacher," senior Arjan Mundiah said. "He makes his class fun and easy."
Farr has also responded positively to his students.
"I've had some very interesting and capable students," Farr said. "They went on to do great things."
His fellow staff members were also people Farr enjoyed being around.
"I'll remember all of the great teachers I've worked with," Farr said. A particular example of this bond is how he is the godfather of one of teacher Jim Konnie's children, named Vincent.
"Mr. Farr is such a pure soul," Konnie said.
Farr also coached tennis at Utica. The team under his coaching has won blue division multiple times, and white division three years in a row. "I've had a great time coaching tennis" Farr said.
When leaving, Farr had a simple phrase of advice to Utica's students: "It's important to be kind, polite, and have fun.
With 25 years under his teaching belt, U.S istory teacher James Kilgore is ready to retire.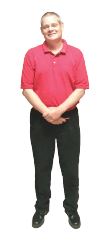 "I couldn't have ended up in a better place to work," Kilgore said. "What sticks out most is how good the kids are here."
Students have also responded positively to Kilgore's teaching.
"He's a really good teacher," sophomore Alexandria Muzzarelli said. "He always tells great jokes, and his projects actually help you learn better than notes and lectures."
Kilgore was also involved in coaching athletics, coaching junior varsity boys baseball and basketball.
Kilgore originally had ambitions to be a physical education teacher. "That was a hard job to get," Kilgore said. "History was my second choice."
Despite history being his second choice, he gave plenty of reasons why he chose the subject.
"If you understand the past, then it can help you predict the future," Kilgore said. "Plus my mom also loved history."
Thomas Ignasiak, or as most students know him, "Mr. I," has been teaching math at Utica for 20 years.
"It's time for something different," Ignasiak said. "It's been a great 30 years."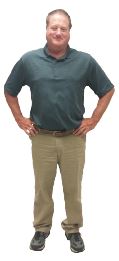 Ignasiak has established himself as an icon of Utica High. From his work with sports teams, to his iconic "time for some math," students can recognize Ignasiak as a lively part of Utica.
Many students will also remember Ignasiak for his contributions to athletics. Ignasiak coached for boys and girls varsity tennis, as well as varsity and junior varsity golf for boys and girls.
"I've had a lot of fun golf trips to state," Ignasiak said. "I still play golf with some of the old guys from the golf teams."
Ignasiak will also be remembered for being a teacher who was understanding towards the struggles of students. "He's a good dude," junior Olivia Whicker said. "He understands his students and their interests, like art or theatre."
"I'm retiring because I can," Ignasiak said. "It's the only reason people really do retire."
Robert Machak has not only served as a law enforcement teacher for 15 years, but also as a police officer.
"I liked being a police officer," Machak said, "and I really enjoyed being a teacher."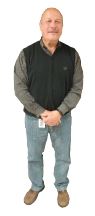 Dylan Vallis
Field trips aren't an uncommon occurrence in Machak's law enforcement class.
"On our first trip to Macomb," senior Robert Drake said, "we went through drills with police officers and learned how to use the equipment."
Not only is Machak a part of the law enforcement program at Utica, but also the advisor of Utica's Skills USA team.
"I've always enjoyed working with students," Machak said. This was Machak's second year with Skills USA.
However, his appeal is more than just his credentials.
"He's always happy and calm," Drake said. "Hands down, he's my favorite teacher of all time."
The personalities of those at Utica also seem to have had an effect on Machak.
"It's a little sad," Machak said. "I'm going to miss the staff and students."
Leave a Comment
About the Contributors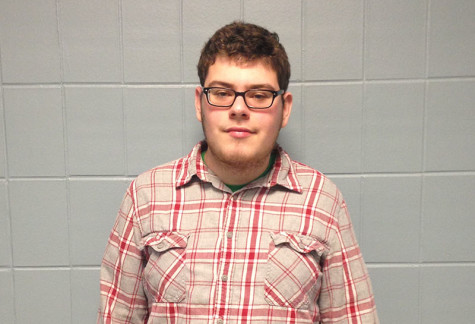 Dylan Vallis, Reporter
Dylan Vallis is a senior reporter who is also in the Early College of Macomb program. He hopes to pursue a permanent career in Journalism. He is also interested...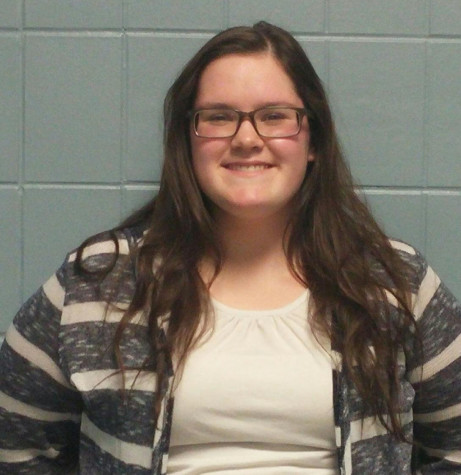 Katelyn Tremper, Graphic Design Editor
Katelyn Tremper is the graphic design editor of the Arrow Newspaper. She is a senior and this is her third year on staff. In her free time, she enjoys...