Luck of the skirts
https://www.thinglink.com/scene/834407633443094529
New skirts, better season. Coach Brian Barbuto thought it was time for a new look for the girls golf team.
"I wanted us to stand out from the rest of the teams," Barbuto said. "I also want all of us to look the same..more of a 'team.'"
Barbuto had help from his wife to get the new look for the team. The orange and white checkered skirts helped them stand out.
"When you look good, you play good," Barbuto said.
Not only do they have new uniforms, but the team is having their best season. As of right now the team is undefeated. At their last match, they scored under 184, which has not happened in over five years.
"We got a bunch of new girls this year," senior team captain Makenna Galui said. "The girls from last year practiced this summer to improve for the season."
The players help motivate each other to improve each game. They are determined to finish first at sectionals on Wednesday, September 21.
Leave a Comment
About the Contributor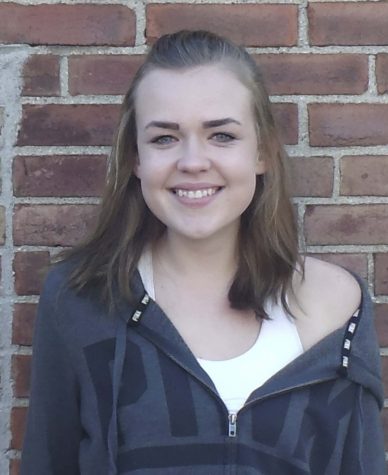 Camryn Smith, Editor
Camryn Smith is a senior at Utica High School and is the social media editor on the newspaper staff. She enjoys playing and petting dogs. She also enjoys...