Band-a-Rama funds scholarships
Stevenson, Ford, Eisenhower and Utica marching bands got together Oct. 6 at Stevenson High School to raise money for student scholarships. The funds will pay for twenty scholarships worth $250. These scholarships will go to UCS high school band students who audition for the money.
The high schools played their half-time shows for students and parents, and admission sales went towards scholarships for band students. In addition to the high schools, junior high band students had the chance to jump into the fun, as well.
"I thought that all four of the UCS high school bands did a great job at Band-a-Rama," band teacher Michael Sauer said. "Our students at Utica High School marched and played very well that night."
Student advertising for the performance determined the amount of scholarships. Band students showed off their skills to other bands in the district. Students and parents could see how well each band performed in front of a crowd and other band members. With the smallest band in the district, Utica broke their own record with their largest amount of band members this year.
The band performed their 007 James Bond half time show.
At festival the previous Tuesday, the band scored ones, the highest a band can achieve.
"I think that our students have 'bought in' to what the Utica High School Marching Band is," Sauer said. "They work hard in practice and it really pays off with a high quality show once it is performance time."
About the Writer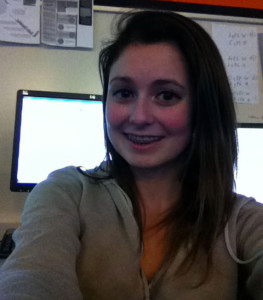 Shelby Daiek, Editor
This is her first year on the newspaper staff. She's a junior, club page editor, and she also involved with SADD and RSVP. She loves being on the newspaper...