Utica Boys Varsity Soccer Scores and Wins
They kicked their way into making it out victorious going up against L'Anse Creuse North. The Utica Boys Varsity Soccer team was playing against L'Anse Creuse North High School, which was a close game for Utica. The soccer game was over with Utica High School winning in their previous game.
On September 26, Utica Boys Varsity Soccer went up against L'Anse Creuse North High School. The match took place at the Utica High School field. A friendly competition between the two schools, still each and every one of those athletes on that Utica High School field, was playing as hard as they could, in claiming victory against the opposing team.
The two teams played a good match as well as being friendly to one another. Unlike some of Uticas rivalry like Ford, its a game that would not have anybody bragging so much about to make it a big deal.
"It was a good game on Monday," junior Evan Bassy said. "Playing against L'Anse Creuse North was a one of this seasons really tough game."
The game was a very close one. Both teams played at their best, giving everything they got. The Utica Varsity Boys Soccer seem to be doing well for themselves. Their overall score so far is about six wins to two loses this season. The one thing that Boys Varsity Soccer team hasn't done is giving up in a match.
Though the matches has been good in some cases, but the players do their best to play good offense, as well as playing some good defense against the opposing teams in their matches. Their opponents may be shown to be tough, but Utica Boys Varsity Soccer still do their best to ensure their victory and could possibly make it to the finals this season.
"It really was a tough game the fact they had a different style compared to what we had," senior Gjergj Camaj said. "We had to adjust our game style to ensure our goal that day and win."
The team does a good job stepping up its game no matter what the competition is. Whether it is a normal game or its a rivalry game against an enemy of the Utica Chieftains. Schools like Utica Ford is one of the major rivalry of the Utica Chieftains Boys Varsity Soccer and all of its other teams. The match that was taking place on that Monday against L' Anse Creuse North was not a playoff game, but it was instead a normal league game that seemed a bit more competitive.
"I think that the one of the other games that was a bit competitive like L' Anse would probably be us going Lakeview," senior Zak Arafat said. "It was an away game, it ended up being a tie when we should have actually won that game."
The Utica Boys Varsity Soccer are prepared for any challenge that are thrown at them. The athletes that are part of the Varsity Soccer team, have what it takes to become winners in their matches. The team has it good offense and it good defense as well in order to do well this season. The team would come up with a good game plan to ensure that they would win their games. But none of this would have happen if it wasn't for their coach, Coach Carl Territo.
Coach Carl Territo is the coach for the Utica Boys Varsity Soccer, that does his best to make sure that his team stays focus on the games they play. Most of the athletes are also proud to have someone like Coach Territo, guiding them to make winners in their games, gives them advice on what they should do to improve their game plan when their playing.
"I am actually glad to have someone like Coach Carl Territo on the team," senior Filippo Giambanco said. " Coach Territo helps the team out by giving some good game plan, and some strategies on what we should do during our games to ensure that we will win our game."
With the Utica Boys Varsity Soccer team doing pretty good this year, and having Coach Territo on their side leading them to victory. They just ensure to make it to the finals this season. If the Boys Varsity Soccer keep up with their wins and change their overall from being six wins to two loses this season into something better, then the team just might be able to make to the playoffs and can possibly go to a state championship.
The players for the Boys Varsity Soccer team feel confident about how they are playing their matches this season. Knowing the fact that they are playing at their hardest, giving everything they got when playing a game. They show good teamwork as a team, none of the athletes don't slack off at their games. When the boys play their game whether its a friendly league game or a rivalry game, they won't back down.
The Boys Varsity Soccer has defeated L'Anse Creuse North with the score of one to nothing on Mondays game. The Utica team has made their to be victorious in that game. Utica Boys Varsity Soccer team now only has a few more games left before the end of this years season, which the last league game will be on October 17 with they're final game going up against Athens at Utica High School.
About the Writer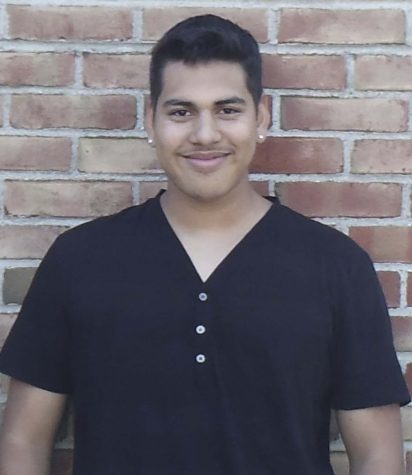 Carlos Galindo, Design Editor
Carlos Galindo is a senior and this is his second year to be part of the Arrow Newspaper Staff. Carlos loves to draw, he loves drawing superheros and hopes...