Theatre department begins work on 'A Series of One Act Plays'
Directors choose acts, decide roles
Open auditions were held Nov. 9-11 for those interested in performing in "A Series of One Act Plays."
Organized by the theater department, the series allows student directors to elaborately play out different acts of different plays, through their eyes. After an application and interview process, producer Joel Kaczmarczyk gave directing roles to three seniors: Vita Simmons, Sydney Harrow and Katryn Hodges. He told them to "have fun with it."
The theater group does one play and one musical every year, but this year they wanted to add something different due to their most recent play, "Peter/Wendy," being so abstract.
Simmons will direct "The Least Offensive Play in the Whole Darn World," with an Assistant Director, senior Allie Taylor.
"It's really over the top and hilarious," Simmons said. "The entire thing mocks political correctness, and I think anyone that recognizes the shows it satirizes will be able to appreciate it."
The directors said they are excited and can't wait to show the crowd the show through their eyes.
"I am super confident about this one," senior Sydney Harrow said, "because I know we have a strong program."
"The Tree" will tell the story of a few friends and there camping trip into the woods, and well… a tree in that woods. Senior Lauren Brohl is the assistant for this act.
"I'm really excited for this," Hodges said, "especially since I am the youngest director we have this year."
Hodges is directing "Meeting Sam," which tells the story of how some writers just can't escape their work. Junior Stephanie Parochetti will be the assistant director.
The auditions started right after "Peter/Wendy," and the official cast list was posted Nov. 11.
"The directors spent about forty-five minutes fighting over who got which lead," Simmons said. "In the end, everybody is more than happy with our final decisions. We know all of the actors are going to do an amazing job; they all fit so nicely into their roles."
Leave a Comment
About the Writer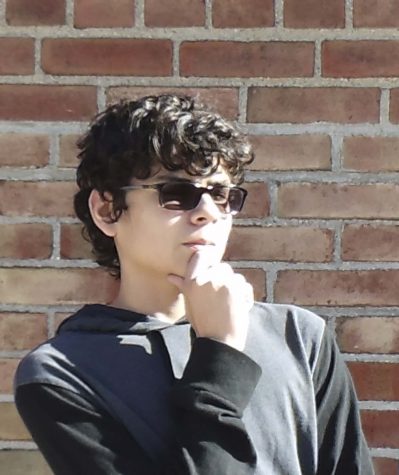 Alek Beyer, Guest Reporter
Alek, a Sophomore journalist that is new to it all, yes he is intelligent, serious, and contains too much common sense. Loves to prove that he is the best...