National Honor Society welcomes new members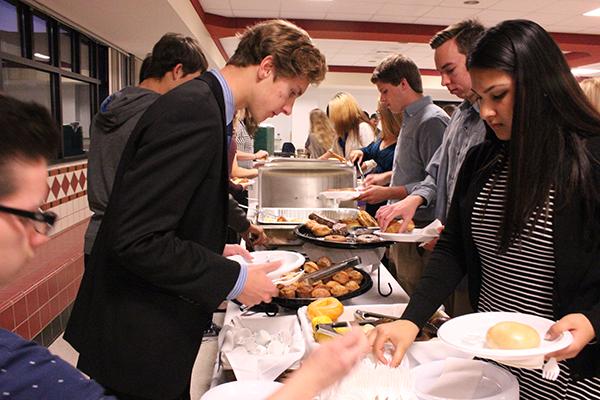 The scene was set, and juniors dressed in their Sunday best began to flood the cafeteria. The aroma of fresh-cooked pancakes filled the room, and mouths began to water. Excited chatter swelled as enthusiastic students began to take seats at decorated tables.
The National Honor Society recently hosted their tapping ceremony, welcoming new members into the club. A breakfast was hosted in school on Friday, Oct. 28 by adviser Linda Kammann and existing National Honor Society members with the intent of welcoming accepted juniors before the official induction in December.
The work to prepare for the ceremony began once the school's doors opened again for a new academic year.
"We've been [planning] since the beginning of the school year," vice president Tyler Newton said.
"It was a fair amount of work," Kammann said, "but the [executive] board helps."
Principal Tom Lietz was also invited to speak at the event.
"Mr. Lietz had an amazing speech," junior Briana Henig said. "He talked about leadership and how important that is to not only our society, but the world in general, and I thought that really helped."
Kammann agreed.
"Mr. Lietz's speech was amazing," she said.
Multiple groups were enlisted to help decorate and prepare for the occasion, from fall decorations arranged on each of the tables to warm breakfast dishes and spreads that were prepared for the attendees.
"We contacted the art students so they could do our decorations," Newton added, "and we had to order food from a catering business."
Newton concluded by noting that "it was a lot of work."
Juniors and seniors alike enjoyed the experience, as words of approval could be heard during the breakfast. Positive exclamations regarding the food and decorations for the event were overheard as one passed by.
"My overall experience was really [good]," Henig said. "The atmosphere was warm and inviting."
The event's planners, the NHS Executive Board, agreed that the tapping ceremony was successful, and that students had an enjoyable time.
"The tapping was successful," Newton said. "It was fun."
About the Contributor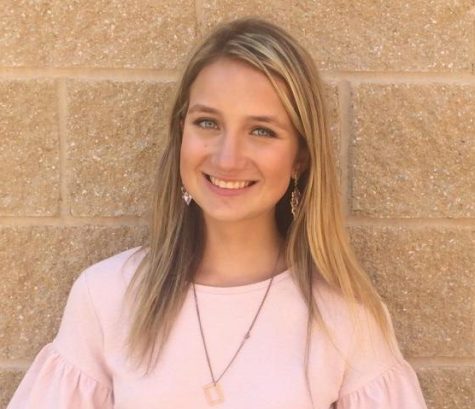 Elizabeth Cetnar, Editor-In-Chief
Elizabeth Cetnar is a senior and is proud to be the editor-in-chief of the award-winning Arrow newspaper. During her second year on the newspaper staff,...