French Club travels to Blake's Orchard
Even though it was a Saturday, members of the French Club traveled to Blake's Orchard for some haunted Fall fun. While at the orchard, students rode on an eerie hayride, walked through a spine-chilling haunted barn, and enjoyed food around a toasty bonfire.
"It was very fun," sophomore Hari Bhaghat said. "It actually ended up being a good experience for me, since it was my first time going to a haunted house."
The haunted barn ended up being the most terrifying event during the trip. Chainsaws were heard by the students standing outside in the crisp autumn air, waiting for their turn in the worn out barn.
"When the lady in the barn came out of the wall, I got really scared," Bhaghat said. "It was horrific."
Although the trip was not France-based, the club members ended up having oodles of fun.
"We're more of a social club," teacher Susan Bernardi said, "but we do things that are French-oriented."
An officer of the French Club could be thanked for getting the private bonfire scheduled. Money was given to the club's officers to buy wristbands for their night of fun, and students were given a discount on their fee.
"I went on the trip because I got to know the members of the club better," junior Allison Poth said. "I was able to spend more time with them."
About the Writer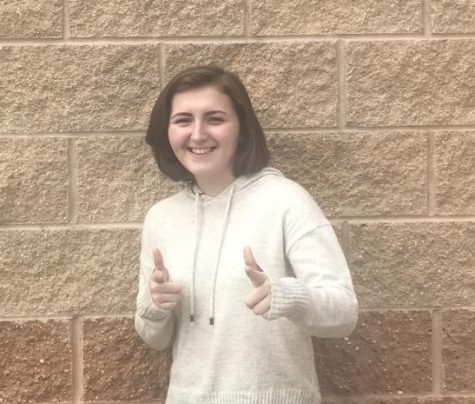 Alexa Reynolds, Design Editor
Alexa Reynolds. What to say about her... Well she loves watching Netflix, specifically "She-Ra and the Princesses of Power," and snowboarding at Mt. Brighton....