Tailgating tradition continues despite weather
Hispanic Honor Society hosts indoor tailgating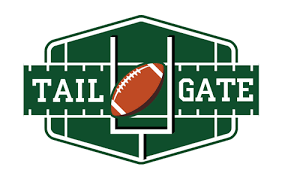 Most of us know what it is like by now, showing up to the parking lot outside the stadium, surrounded by blaring music, barbecues, and voices from the crowd filling the air. It's time for tailgating. This event has become an exciting and thrilling experience for families, friends, and strangers who all just want to come together and cheer on their teams.
Football is the most common sport people do this for, but there has also been other gatherings of similar action for sports such as baseball, soccer, and even hockey. Hispanic Honor Society, sponsored by teacher Julie Wright and president senior Emily Hermann, decided they were going to do something a little different.
After a terrifying storm rolled in on Sept. 30 right before the Chippewa Valley football game, the club decided to move the tailgate inside, instead of fighting the storm. This USA-themed group met up at Utica High School right around 5:00 pm, bringing cookies, chips, pizza, and pop. Wright had sophomores, juniors, and seniors together in teacher Diane Buchi's room laughing, and having a wonderful time.
"It was fun to meet, hangout, and to play games with complete strangers," sophomore Adriana Hannan said.
Students said playing team games to try and break the ice a little bit between the different classes was a great success.
The first game was the ring of fire, where participants, holding hands in a circle, move a hula-hoop from one person to another as fast as possible without letting go of anyone's hands. Human knot was the second game, where everyone must reach into the middle of a circle and grab someone's hand across from them, then try to untangle that cluster to form a giant circle again.
Everyone was split into two groups to compete against each other. The only prize, of course, being you got to hold a strangers hand for an awkward, hysterical five minutes.
The last game was the balloon pop. This was by far the crowd favorite as everyone tied balloons to their ankles using string and started chasing each other up and down the hallway. The goal of this game was to be the last man standing as you hunt each other down and try to pop the balloons of your enemies.
"Well, I thought it went super well. I was amazed with the turnout that we had," Herman said."We had so much food to eat, and the games we played were also super cool because everybody got involved and everybody was ready to participate."
Leave a Comment
About the Contributor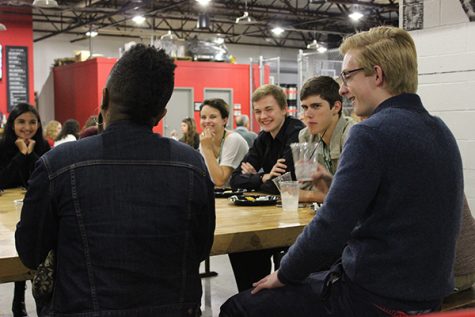 Colin Baker, Online Editor
Colin is in his senior year. It's also his first official year on the Arrow staff, even though he's helped them out before. He's a part of Hispanic Honor...