Hispanic Honor Society paints 'with a twist'
Students bond through art
Showing their creative side, Hispanic Honor Society members recently participated in a painting event to help students get to know one another outside of the classroom.
''Mrs. Wright comes up with events for the society to do as bonding activities," junior Elizabeth Cetnar, HHS vice president, said.
Club adviser Julie Wright invited "Painting with a Twist" to help her students create artwork from objects that were brought in for the club.
''Students painted a skull to appreciate Mexican, or Hispanic, culture,'' Wright said.
Whether they entered with artistic abilities or not, students use their were able to create their own painting.
''We made a skull to honor Day of the Dead," sophomore Savannah Gibson said. "It's cool to see the differences between all the art and designs everybody made. It was really fun, overall.''
Students were encouraged to put their own twist on the paintings, using their creativity.
''We had to paint a skull and figure out a background for it," sophomore Anthony Kmita said. "If I could change one thing, it would be a new design.''
"Painting with a Twist" is a company whose concept, according to its website, "pairs instructional art with friends and a lively instructor."
''I have done this before, but not in school," sophomore Jaclyn Duff said. "The difference is that it was fun in school, because I got to paint with my friends.''
About the Contributor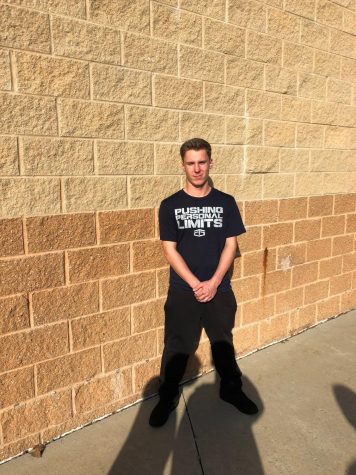 Chris Esmont, Reporter
Chris is a junior at Utica he loves to play football and loves to hang out with his friends and little brothers. His favorite football team is the Detroit...