Utica United plans activities to support LGBTQ students
Whether they're a member of the LGBTQ community or straight, students have been showing their support through Utica United, a gay-straight alliance that was created two years ago. Currently comprised of approximately 30 students, the club meets every other Friday, and everyone is welcome to join, according to sponsor Julie Wright.
In addition to providing a place for students to hang out and have fun, Utica United plans various activities. Recently, students viewed the documentary "Bully," which shows the effect of bullying, and points out the need for groups like Utica United, where everyone is invited to be themselves in a safe environment.
"Bully" had a lasting effect on the students and audience alike, scoring a 7.4 on IMDb. The movie takes the viewer to see the witness first-hand what it's like to be the victim of bullying, without any Hollywood overacting, showing the true feelings of the people who are forced to deal with it. The documentary actually captures bullying as it's happening, with victims sharing the multiple ways they deal with it, ranging from suicide, taking a gun to school or taking themselves out of school.
"[The movie] made me feel lucky to have what other people don't have," senior Lauren Brohl said.
"Bully" had an effect on all the students who watched it.
"It makes you want to do something," senior Vita Simmons said.
And that's exactly what Utica United is hoping for.
Utica United spreads awareness in many ways. On World AIDS Day, Dec. 1, the group will try to make people think about the virus by displaying posters throughout the school.
For information about Utica United, see Wright in room 246, or come to a Friday morning meeting at 7:00 in the media center.
Leave a Comment
About the Writer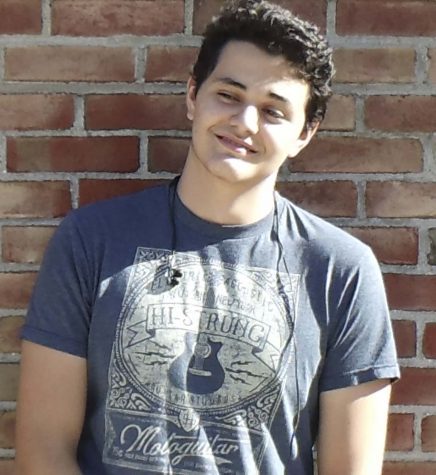 Kevin Pengili, Guest Reporter
Kevin Pengili is a senior in Utica high school and it's his first year in Journalism.He  hopes that he can look like he knows what he's doing. What...