AVID Students to Wayne State
Many students think about going to college after high school. As their time as high school students is coming to an end, students can tend to think about college more as seniors than in previous years.
Advancement Via Individual Determination, or AVID, is a program that aims to prepare students for college and careers and help them succeed in high school. The Utica High School seniors in the AVID program will be going to Wayne State on a college visit.
"Part of AVID is exposing students to college life," teacher Kelly Bronski said, "we go on visits every year."
AVID's college visits can be very beneficial for students. Not only are they able to tour a college they could potentially apply for, but they are able to do so without worrying about organizing the tour themselves.
"I'd love to recommend AVID to everyone because we go on so many college visits," senior Natalie Maroof said. "and if you're not in AVID you have to go and sign up for college visits on your own."
The trip will take place on Nov. 18.
"It will directly affect those applying to Wayne State," Bronksi said. "For students in general, I think it gets them excited about applying to college."
If a student is considering going to Wayne State for college, this trip will provide more information about the school and possibly help them decide if they still want to apply there.
"I've actually been waiting for this trip to come." Maroof said. "I've been thinking about going to Wayne State."
If a student is not considering going to Wayne State, however, the college tour could still have a great impact on them.
"I think this is something we've worked so long on preparing for," senior Roza Deda said, "and we're all going to be together one last time."
Leave a Comment
About the Contributor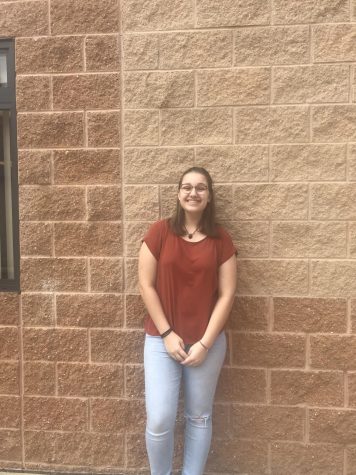 Hannah Piasecki, Design Editor
Hannah Piasecki is a senior and design editor in her third year as part of the Arrow staff. She's part of DECA, Quill & Scroll, and hopes to join more...