Holiday book fair planned to raise funds
Students look forward to special performances from principal, staff
It's the most wonderful time of the year. Almost. Which means that soon there will be snow on the ground, winter jackets will be out, and everyone will be rushing to find the perfect present for their friends and family. The unsolvable question is always what to buy.
Here is your solution. Book Club will be hosting a book fair on Dec. 3 from 12-2. The event will take place at Barnes and Noble and the funds raised will be used to support the club. The fair is a way to get students and teachers into the holiday spirit with performances from teachers and other activities.
Returning to sing and play their guitars, principal Tom Lietz and counselor Lawrence Perry are highly-anticipated performances. In the past, the duo was accompanied by retired teachers Rick Farr and Jim Konnie. Breaking away from their old crew, the new band will make their debut with teacher John See.
"We will be the not-quite-as-old guy band," Lietz said, "and this year there will be less guitars."
Associate principal Peter Paulon may also join in the performance, as he was captain of the Glee Club in high school.
"I don't know if I can do it yet; I'm hoping I will be there," Paulon said. "I like to sing, and it's just an opportunity to get together with other staff members and have a good time."
There will be many other festivities like raffles, Christmas sing-a-longs, and a performance from teacher Tammy Hilliard's daughter, Anna Hilliard.
"It is kind of fun because students get to see teachers in a different light," book club co-sponsor Julie Wright said. "[co-sponsor Melissa] Kevonian and I dress up as elves, we have a Santa, Mrs. Hilliard's daughter is going to perform."
The book fair is planned to have something for everyone, and younger siblings may be interested in hearing Christmas stories read by teacher Steve Haley.
"Watching Mr. Haley read Christmas stories to kids is amusing," Lietz said. "So is seeing Mrs. Wright and Ms. Kevonian dress up–not gonna lie."
Kids will also be able to send a letter to Santa and see teacher Mark Moehlig dressed as Santa.
Although this event was planned to hopes of bringing the school community closer together, the funds raised will be used for the school and the club throughout the school year.
"We buy books for students who can't afford them," Kevonian said. "It is also used for U Read to Succeed, held in March."
Leave a Comment
About the Contributor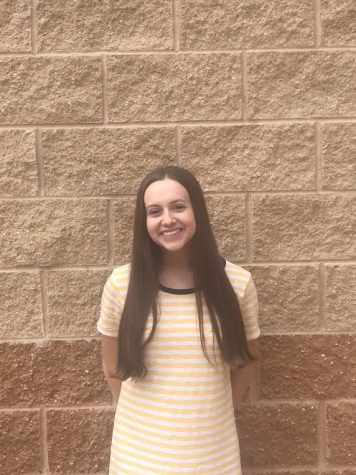 Madalyn Dishman, Editor-in-Chief
Madalyn is currently a senior and is very excited to start her third year as editor-in-chief. When she's not dealing with Jacob, Evan, and Collin's goofy...