Winter season brings new trends
Students share their favorite fashions as the weather gets colder
From coats to sweaters, boots to Crocs. If you want to make a statement, the winter season is your time to do it. Students show off their fashion in hopes to make a statement throughout the season.
One of the newest trends to come about is Crocs. Crocs have been around for over ten years, but the shoe seems to be making a comeback. Many students, like sophomore Colleen Robert,s have taken to the fashion and even claim it to be their favorite item.
"I love crocs," Roberts said. "They're literally the best shoe ever. They're so comfortable and go with every outfit."
Although there are many new pieces added to the checklist of winter fashion must-haves, some trends never go out of style.
Sweaters and scarves seem to be in fashion even years after they've rose to the top. Whether it is to stay comfortable or just bundle up, these items have allowed students to deal with Michigan weather while remaining in fashion.
"They go with the fashion trend and make cute outfits," sophomore Jessica Johnson said. "Scarves can especially add more personality to your outfit."
Dressing up and dressing down is another key factor for their popularity. Many students like being able to dress to impress or stay casual without ever having to change.
"Sweaters are really comfy," senior Ava Hann said. "You can dress them up or down, make them comfy or casual."
While the weather gets colder, some students fear that wearing coat will ruin their look. But that problem never crosses the minds for some students, like junior Elizabeth Cetnar.
"I love my coats and my boots," Cetnar said. "Coats not only keep you warm, but if you pick the right one it can add something special to your outfit."
Where summer seems to be about bright colors, winter seems to have a simpler color essence. Students like senior Claire Binkowski change their style with the season.
"I wear darker and lighter colors in the winter," Binkowski said. "They all look good together."
Some other winter fashion trends that have remained prominent throughout they past years have been boots, hats, and flannels.
"I think flannels have stayed in fashion," Johnson said. "It's because they go with every outfit and you can wear them in so many different ways. They can be buttoned up, or unbuttoned, or around your waist."
Whether you're trying to change your look, or remain in fashion, the possibilities are endless this winter season.
Leave a Comment
About the Contributor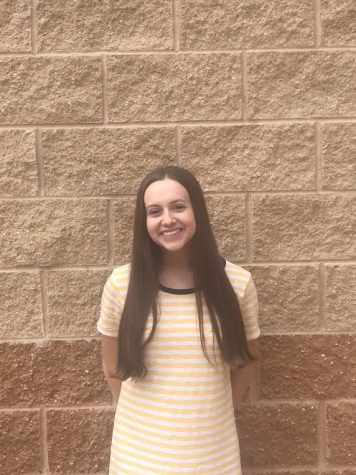 Madalyn Dishman, Editor-in-Chief
Madalyn is currently a senior and is very excited to start her third year as editor-in-chief. When she's not dealing with Jacob, Evan, and Collin's goofy...