Guarding the pool
Swimmers turn their athletic skills into after-school jobs
For as long as she can remember, junior Anna Harms has been swimming competitively.
"I started at the age of eight after I saw my cousin swimming and thought it would be fun," Harms said. "I fell in love with it and haven't stopped since."
During her freshman year, she earned a spot on the swim team. She is currently swimming for varsity, specializing in 200 meter individual medley and the 100 meter breast stroke.
Harms has also been working as a water safety instructor, teaching four UCS swim courses at Eisenhower High School. She works a few hours a week after swim practice to teach the course.
"It's a lot of fun for me to teach," Harms said. "It reminds me of when I started swimming and took the same classes."
The Red Cross organization can begin to train lifeguards when they are 15 years old. After completing the training course, people are certified as a professional lifeguard for up to two years.
"I have always enjoyed swimming," Harms said, "so I thought, 'Why not do something I love and get paid for it?'"
Being a lifeguard is more than just being a good swimmer and getting certified. It's about saving lives and making a difference in the community. To be a lifeguard, one has to take multiple classes for general pool safety and become CPR certified. This alone requires a few weeks of classes and payments before even having a job.
With minimum wage set at $7.40 an hour, making over $14 an hour as a lifeguard is a significant raise for most students. Many students have part-time jobs in the fast food industry, but few realize they can turn a passion into employment like Harms did.
It's not often that athletes take their sport off the field, but with swim there are options. All that's needed is motivation and time.
Leave a Comment
About the Contributor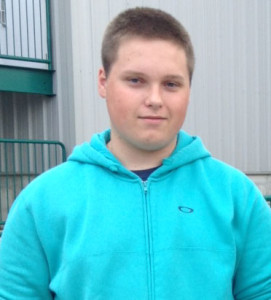 Matt Barile, Managing Editor
This is his second year as an editor on the Arrow staff, and his first year as the copy editor. He enjoys writing about a wide range of topics that Arrow...