Dance team leaps into a new season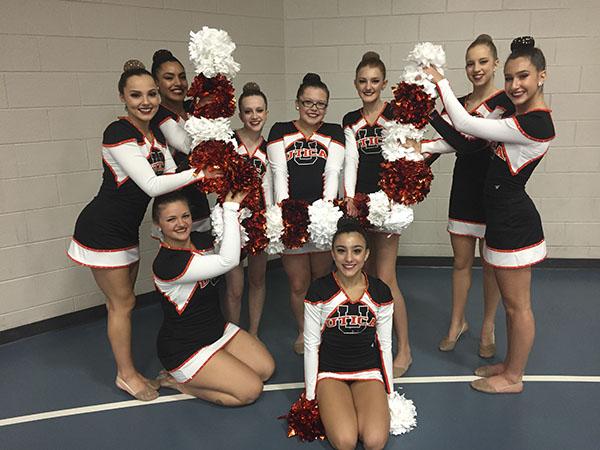 The dance team is leaping and turning into the dance world and is hoping to make a name for the program. With a new coach and a new team, the dance team is changing its views and striving for the top.
Coach Katie Droope is the newest coach for the varsity dance team and is turning the program around with high hopes. Over the years, the team has been just another half time performance, but Droope plans to take this team to first place.
"We are just focusing on ourselves," Droope said. "We are trying to be better than our best and show that Utica can dance along with telling a story behind the performance."
This year the team's goal is to establish a good reputation for the program and encourage other students to join dance team. The team is currently nearing the end of their competition season as end-of-the-year reflections begin.
"I want everyone to be proud of what they did," senior captain Daisy Lopez said. "I hope the team will be proud of what we accomplished and who we did it for."
Beginning this competition season, the team began to dance at Universal Dance Association aka UDA competitions. These competitions are much larger than the team is used to, but that hasn't stopped them from placing in the top three in both of their routines at previous competitions.
"My favorite part about competition is leaving everything we have on the floor and showing all of our hard work," senior co-captain Megan Bayus said. "This team's biggest inspiration is each other, we push to be our best each other and push through as a team"
The team will take their last dance of the competition season at Southern Michigan Dance Challenge on Jan. 22.
Another UDA event the team participates in is UDA camp. The team stays at Oakland University where they train and bond over the course of four days.
"We get four days to pick up on new skills and learn dances," junior Kailey Johnston said. "We then take these dances into the new season and perform some for football and basketball games. Camp really helps us grow as a team and it's a lot of fun."
Droope is also making efforts to bring the team closer together as support for each other. The team has had many outings with the girls and their families. These seasonal get-togethers are filled with fun like pool parties, decorating pumpkins, and many more.
"We are more unified as a team," sophomore Addison Guitar said. "We spend more time together and have more fun team bonding. It's a good change from dancing at a studio where it's more individual."
Leave a Comment
About the Contributor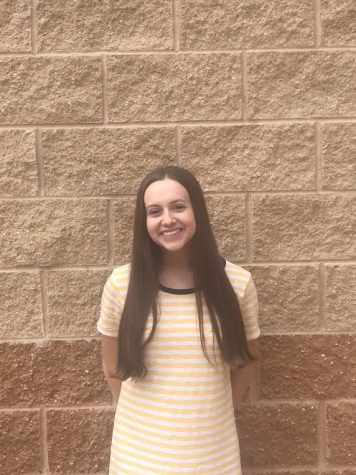 Madalyn Dishman, Editor-in-Chief
Madalyn is currently a senior and is very excited to start her third year as editor-in-chief. When she's not dealing with Jacob, Evan, and Collin's goofy...