Detroit Zoo holiday traditions expand
The holiday season is here and with it many festivities. It's a time for lights, family, friends, and fun–all of which can be achieved at The Detroit Zoo.
Each year the zoo is known for its extensive light display, known as the Wild Lights at the Detroit Zoo, often attracting thousands.
"I used to live three blocks from the zoo," principal Tom Lietz said."My family and I walked over to zoo to see the Wild Lights every year."
This year's display includes more than five million lights placed on trees and buildings. In addition, there are also animal sculptures made of lights spread throughout the front part of the zoo.
This attraction is open from 5:30 to 9:00 for 29 nights, between Nov. 18 and Dec. 31. Tickets can be purchased beforehand online for 10 dollars, or and on site for 13.
"I loved the exhibit," junior Madison Mosher said. "They did a great job incorporating the animals, too."
In addition to the light exhibit, the Wildlife Photographer of the Year exhibition is also included. Rides on the zoo's carousel, pictures with Santa, and a screening of "Rudolph the Red Nosed Reindeer" in 4D will be available for purchase.
"Overall, my favorite part was how they had the water light show," Mosher said.
Also new this year is an ice skating rink outside of the Polk Penguin Conservation Center. While the Zoo Lights end in December, the ice rink will be open until February.
"I think it's cool that they have a rink this year," junior Tavish Smith said. "It would be a good place for a date."
Skates will be available to rent for seven dollars, or you may bring your own. If you choose to rent skates, a 25-minute skating session will be included. However, if you bring your own skates, the cost is only three dollars for the session.
"It's great that the zoo gives teens a cheap way to celebrate the holiday season with their friends," senior Jillian Reppenhagen said, "without costing them a fortune."
The skating rink is open from 10:30 AM to 3:30 PM every day. Skating is not open during the Wild Lights exhibit, however.
The zoo embodies lots of the winter and Christmas traditions that most students partake in each year. With the same traditions and new editions, the Detroit Zoo has become a holiday staple.
Leave a Comment
About the Contributor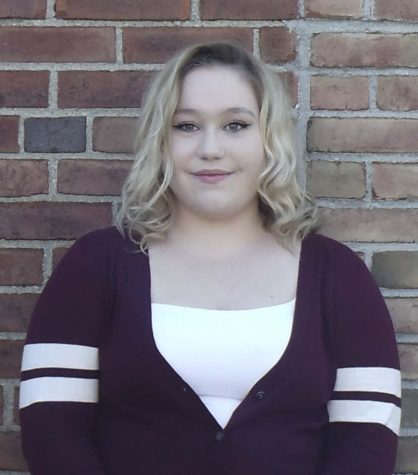 Kaci Watt, Editor
Kaci is a senior at Utica High School. This year she is the copy editor of the Arrow and it is her second year on staff. She is really excited for what...