Students and teachers share opinions on enforced parking rules
No student wants the annoying orange stickers that are impossible to get off. Unfortunately, if you park in the wrong spots, you are bound to receive one. Students and teachers definitely have different views on lingering parking spots, but in the end, rules are rules.
John Perry is one of the main enforcers of the enhanced parking rules.
"We are having a problem with students parking in staff parking so they do not have to walk as far the school, but all it does is force staff to walk farther when they shouldn't be," Perry said.
"Every school has a parking problem, especially during the colder months of the year, but our biggest problem is students parking in reserved handicap spaces," principal Tom Lietz said.
Handicap spaces are important to people who have limited mobility and have trouble walking long distances. Another scenario is if the parking lot is icy and it is difficult to navigate across, it is helpful to have a shorter distance to cross.
"I am concerned with walking across the parking lot because so many people drive so fast through it. It can be very dangerous," sophomore Collin Fox said.
Drivers can get distracted by things in their car, so make sure to keep your head up and pay attention while walking across all of the school parking lots.
Leave a Comment
About the Writer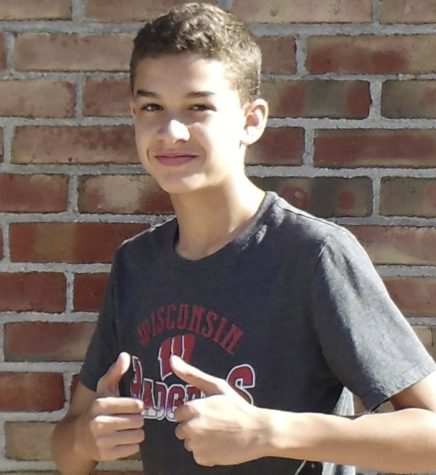 Jack Wexler, Reporter
Jack is going into his junior year at Utica and his first year, officially, on the newspaper staff. He enjoys running, running, and running a little more....