What are "U" going to read?
When is the last time you read a good book, or even met people to discuss it?  Utica students finally had the opportunity to do so with U Read night taking place on March 15 at 7 P.M.
There were multiple books spanning a large variety of genres. These stories weren't just picked by random. They were chosen by teachers at Utica and some of their discussions were lead by the teachers who chose them.
The books available for students to read were: "How 'Bout That For a Crack Baby", "Eleanor and Park", "One Second After", "What She Knew", "Small Great Things",  "Six of Crows", "Toughness", and "Three Wishes". These books range from realistic fiction to fantasy. 
One Second After was led by Teacher Tony Smith who also picked the book himself. Smith picked the because he "Thought that it had reputable information and showed the effect on society."
The purpose of the U Read night is Utica was to promote the student body to read more. Teacher Melissa Kevonian is one of the teachers who supervises and sometimes leads discussions and she believes that reading is important because "It builds skills in terms of problem solving and critical thinking."
Below are blurbs about the books:
How 'Bout That For a Crack Baby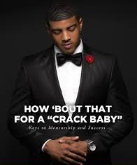 "How 'Bout That For a Crack Baby" depicts the journey of a young man born in Detroit with drugs in his system, and engulfed in an environment with drug lords, poverty, thieves, death, loneliness, and a lack of guidance. Shawn's man- child journey against the odds led him to two degrees, accolades, awards, and recognition…but most of all, service to ensure that many with similar life circumstances would have a pathway to success. His book is at once descriptive and prescriptive as Shawn uses his amazing life trajectory to inject how to maximize the promise of mentor ship — solutions that he has personally employed with great success impacting the lives of black and brown boys in Detroit and across the nation.
Eleanor and Park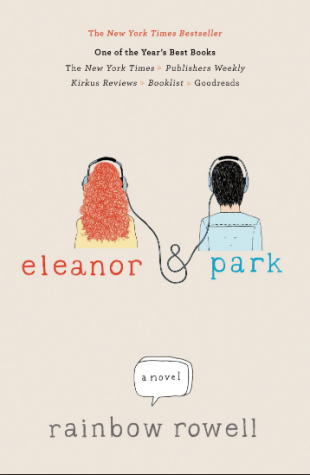 Eleanor… Red hair, wrong clothes. Standing behind him until he turns his head. Lying beside him until he wakes up. Making everyone else seem drabber and flatter and never good enough…Eleanor.
Park… He knows she'll love a song before he plays it for her. He laughs at her jokes before she ever gets to the punch line. There's a place on his chest, just below his throat, that makes her want to keep promises…Park.
Set over the course of one school year, this is the story of two star-crossed sixteen-year-old—smart enough to know that first love almost never lasts, but brave and desperate enough to try
One Second After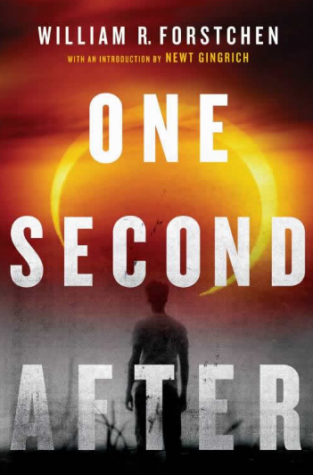 New York Times bestselling author William R. Forstchen tells a story that might be all too terrifyingly real. A story in which one man struggles to save his family and his small North Carolina town after America loses a war that sends our nation back to the Dark Ages.
A war lost because of a terrifying weapon, an Electromagnetic Pulse (EMP).
And it may already be in the hands of our enemies.
Months before publication, One Second After was already cited on the floor of Congress as a book all Americans should read. It has been discussed in the corridors of the Pentagon as a realistic look at EMPs and their awesome ability to send catastrophic shock waves throughout the United States, literally within seconds. It is a weapon that The Wall Street Journal warned could shatter our nation. In the tradition of On the Beach, Fail-Safe, and Testament , this book, set in a typical American town, is a dire warning of what might be our future . . . and our end.
What She Knew
In a heartbeat, everything changes…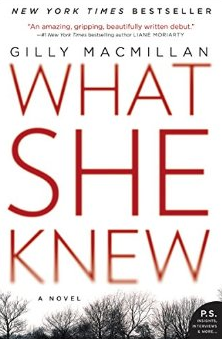 Rachel Jenner is walking in a Bristol park with her eight-year-old son, Ben, when he asks if he can run ahead. It's an ordinary request on an ordinary Sunday afternoon, and Rachel has no reason to worry—until Ben vanishes.  
Police are called, search parties go out, and Rachel, already insecure after her recent divorce, feels herself coming undone. As hours and then days pass without a sign of Ben, everyone who knew him is called into question, from Rachel's newly married ex-husband to her mother-of-the-year sister. Inevitably, media attention focuses on Rachel too, and the public's attitude toward her begins to shift from sympathy to suspicion.
As she desperately pieces together the threadbare clues, Rachel realizes that nothing is quite as she imagined it to be, not even her own judgment. And the greatest dangers may lie not in the anonymous strangers of every parent's nightmares, but behind the familiar smiles of those she trusts the most.
Where is Ben? The clock is ticking…
Small Great Things
Ruth Jefferson is a labor and delivery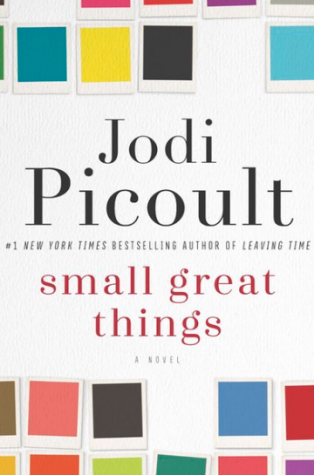 nurse at a Connecticut hospital with more than twenty years' experience. During her shift, Ruth begins a routine checkup on a newborn, only to be told a few minutes later that she's been reassigned to another patient. The parents are white supremacists and don't want Ruth, who is African American, to touch their child. The hospital complies with their request, but the next day, the baby goes into cardiac distress while Ruth is alone in the nursery.she obey orders or does she intervene?
Ruth hesitates before performing CPR and, as a result, is charged with a serious crime. Kennedy McQuarrie, a white public defender, takes her case but gives unexpected advice: Kennedy insists that mentioning race in the courtroom is not a winning strategy. Conflicted by Kennedy's counsel, Ruth tries to keep life as normal as possible for her family—especially her teenage son—as the case becomes a media sensation. As the trial moves forward, Ruth and Kennedy must gain each other's trust, and come to see that what they've been taught their whole lives about others—and themselves—might be wrong.
Six of Crows
Ketterdam: a bustling hub of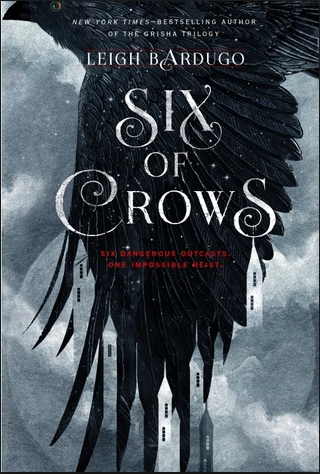 international trade where anything can be had for the right price–and no one knows that better than criminal prodigy Kaz Brekker. Kaz is offered a chance at a deadly heist that could make him rich beyond his wildest dreams. But he can't pull it off alone…
A convict with a thirst for revenge.
A sharpshooter who can't walk away from a wager.
A runaway with a privileged past.
A spy known as the Wraith.
A Heart render using her magic to survive the slums.
A thief with a gift for unlikely escapes.
Six dangerous outcasts. One impossible heist. Kaz's crew is the only thing that might stand between the world and destruction—if they don't kill each other first
Toughness
The popular ESPN basketball analyst and former Duke player looks at the true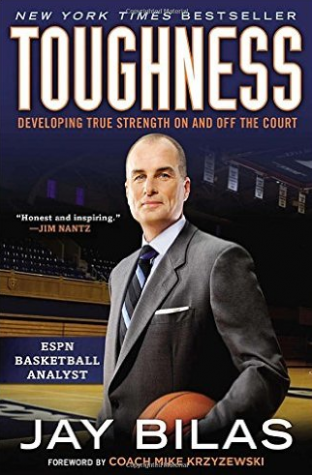 meaning of toughness.
If anyone knows tough, it's Jay Bilas. A four-year starter at Duke, he learned an incomparable work ethic under coach Mike Krzyzewski, battling against the greatest college players in the game. After playing professionally overseas for several years, he returned to Duke, where he served as Krzyzewski's assistant coach for three seasons, during which the Blue Devils won back-to-back titles. A graduate of Duke Law School, he has since become one of basketball's most recognizable faces through his insightful, intelligent work on ESPN's SportsCenter and College GameDay.
Through his ups and downs, on and off the court, Jay learned the true meaning of toughness from coaches, teammates, and colleagues. Now, he discusses this misunderstood – yet vital – attribute and how it contributes to winning in sports and in life.
Featuring never-before-heard stories and personal philosophies on toughness from top players and coaches – including Coach K, Bob Knight, Grant Hill, Mia Hamm, Jon Gruden, Tom Izzo, Bill Self, Curtis Strange, and many others – Bilas redefines what it takes to succeed
Three Wishes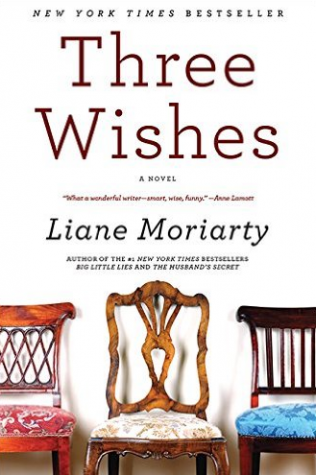 Lyn, Cat, and Gemma Kettle, beautiful thirty-three-year-old triplets, seem to attract attention everywhere they go. Together, laughter, drama, and mayhem seem to follow them. But apart, each is dealing with her own share of ups and downs. Lyn has organized her life into one big checklist, Cat has just learned a startling secret about her marriage, and Gemma, who bolts every time a relationship hits the six-month mark, holds out hope for lasting love. In this wise, witty, and hilarious novel, we follow the Kettle sisters through their tumultuous thirty-third year as they deal with sibling rivalry and secrets, revelations and relationships, unfaithful husbands and unthinkable decisions, and the fabulous, frustrating life of forever being part of a trio.
Leave a Comment
About the Contributor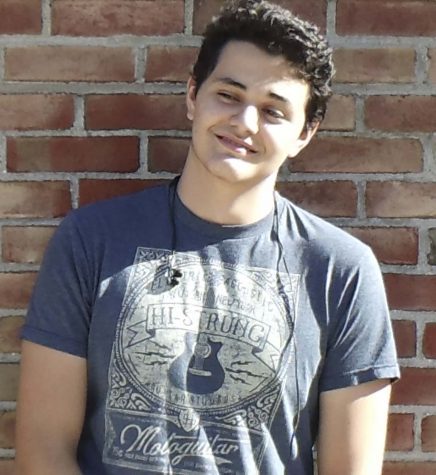 Kevin Pengili, Guest Reporter
Kevin Pengili is a senior in Utica high school and it's his first year in Journalism.He  hopes that he can look like he knows what he's doing. What...