There is a new officer in town
Security Specialist John Perry joins UHS staff
There's a new "Mr. P" in town at Utica. New security specialist John Perry recently took over Henry Piechowski's job after his retirement before holiday break.
After technically retiring twice, Piechowski retired from being a police and security specialist, which opened up a new position at Utica. Perry has now joined the staff and fits right in.
"It's been a good thing," principal Tom Lietz said. "We certainly miss Mr. Piechowski, but we get a new Mr. P, which makes it easy. He is well qualified for the job."
With a new year and a new position, Perry transferred to Utica after previously working at the Macomb County Sherriff's Office at the junior high level for a year and a half at Malow and Shelby junior highs.
• plays golf
• favorite subject in high school was English
• loves dogs
• has a daughter (25) and a son (21)
• goes to Port Charlotte, Florida, every year
"Dealing with high school students versus junior high students has been a challenge," Perry said. "Now that I'm dealing with older kids, I have to deal with older problems."
The parking lot has been one of the different "older problems" Perry has faced. Parking at Utica has always been very limited, and with some new adjustments, Perry is working to make the parking lot better and safer.
"Kids were parking all over the place and our guests didn't have a place to park," Lietz said. "But Perry has done a good job keeping it under control and we no longer have that issue. "
Along with the many other responsibilities that come with the job, Perry is adjusting to the school and is hoping to make the rest of the school year great.
"I'm looking forward to having a really good year and getting to know the students better," Perry said.
Leave a Comment
About the Contributor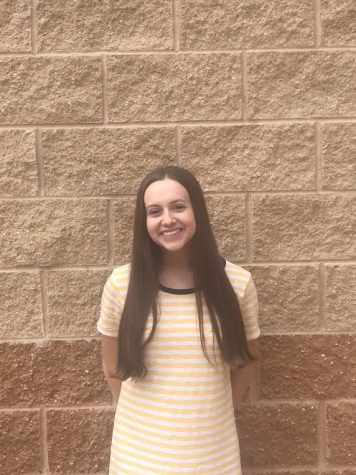 Madalyn Dishman, Editor-in-Chief
Madalyn is currently a senior and is very excited to start her third year as editor-in-chief. When she's not dealing with Jacob, Evan, and Collin's goofy...