'Mr. Chieftain' fundraiser introduced
The name is Chieftain, Mr. Chieftain.
Student council has organized a new event to raise money for the Macomb Charitable Foundation. Mr. Chieftain is a different take on the traditional beauty pageant, with male students participating.
"I'm super excited about it because this is our first year doing it," student council senior president Danielle Kaschalk said. "I'm really excited to see what comes out of it and we're going to put a lot of hard work into making it a success and hopefully doing it in future years."
Contestants will receive a collection jar with the goal to collect as much money as possible within 14 days. According to the participant achievement, the contestants who raise the most money for this charity will be crowned Mr. Charity.
The final round will then take place on March 23.  The participants are required to find an approved girl to be their coach.
The final round will include a group choreographed dance, and three separate challenges. The agreement warns students to dress and comply with the UCS guidelines or else they will be removed from participating.
The Mr. Chieftain Participant Agreement is due March 3. A mandatory meeting will be held Tuesday, March 7 at 2:15 pm in room 240. At this meeting the participates will receive their collection jars and more details on the event.
Leave a Comment
About the Contributor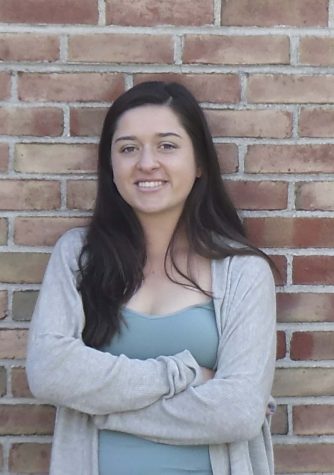 Makenna Galui, Editor








Makenna Galui is the managing editor. She is finally a senior.When she isn't crying and complaining about her AP Calculus class,...