The Nintendo Switch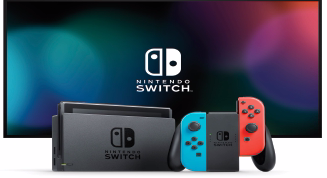 It's a new year for Nintendo, introducing gamers to new products, such as one coming in March, known as the Nintendo Switch.
The Nintendo Switch will be the newest product that Nintendo will to offer, besides the last few years when Nintendo upgraded the Wii console into the Wii U, which introduced a new way for players to play their games.
The Switch allows playing on the television to playing the same game on a handheld device, playing the same game from the television.
"It feels like it will be the Wii U all over again," senior Aleks Camaj said.
The new console will give gamers a new experience of playing their games. You can play from the console itself or go somewhere else in the same house, such as your bedroom and the console is in the living room, so you would pause your game.
You can now resume the same game that you were playing on the television onto the hand-held device when you are on the go, playing online with other Nintendo Switch players.
The news was first presented on the Tonight Show, when the American president of Nintendo, Reggie Fils-Aime brought the console for Jimmy Fallon to test out by playing the next Zelda game. Even the creator of Mario, Shigeru Miyamoto, was in the audience experiencing this presentation.
"These new games will be exciting," senior Sydney Kosewicz said. "It's something worth looking forward to."
Gamers and Nintendo fans will also be able to play the all new "Super Mario Odyssey," an all-new game where Mario is running around in a city.
The Nintendo Switch will also have a new Zelda game, "The Legend of Zelda: Breath of the Wild," The newest Zelda game to be added to the Legend of Zelda game series.
The console will feature two detachable controllers for players to attach it to the game pad, play using the wii remote, from the television, or on their LCD tablet computer from the console.
It will also provide all of the accessories for the gamers to have a fun experience with the new console. The console with the game pad is for the television, the tablet is set as tabletop as well as a handheld mode.
The new console has also made some announcements about games coming to the Nintendo Switch. Such as Mario Kart 8 the deluxe edition, as well as a brand new Mario game, and a new Zelda game.
The Nintendo switch will be released on March 3, though gamers can now pre-order it or order it for $300 on the release date for a fun experience.
Leave a Comment
About the Contributor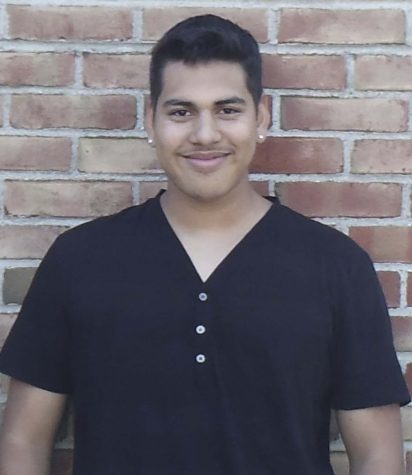 Carlos Galindo, Design Editor
Carlos Galindo is a senior and this is his second year to be part of the Arrow Newspaper Staff. Carlos loves to draw, he loves drawing superheros and hopes...