Yeezys: fake or real?
Kanye West has always been a predominant figure in the genre of hip-hop, but he is also a huge influence on modern day street wear and style. He is mostly known for his shoes when it comes to style.
His first shoe to come out was the "Air Yeezy" which was a collaboration with Nike in 2009. Ever since then he has been making these rare, high-end shoes. But since 2015 he decided to leave Nike and join forces with Adidas.  His shoes with Adidas are known as "Yeezy Boosts". They come in many different styles and they are very popular in street wear culture.
"Yeezys are one of, if not the best shoes on the market right now," sophomore Cooper Doucette said. "I wish I could get my hands on a pair but they're so expensive, and I would never buy a fake pair."
These shoes are sold for a retail price of $220 but they are almost impossible to buy because of how fast they sell out. The people that do get their hands on these shoes usually sell them for about three or four times the original price. Because of these extremely high prices and limited ways to buy the shoes for a reasonable price, people go to eBay and other websites and buy look-a-like shoes for a way cheaper price.
"I was so lucky that I knew somebody that would sell me his Yeezys for retail," sophomore Gavin Fromm said. "But it really makes me mad when people tell me they're fake. I wish Kanye would just mass-sell these shoes so not everyone resorted to buying fakes."
But these "look-a-like" shoes are completely fake and not Adidas at all. Don't always believe everyone that says they own Yeezys, because they might just be a fake pair. There are many ways to tell if the shoes they have are real or fake: the best way to tell is to see if the bottom has Adidas' signature, and very comfortable white rubber technology known as "boost".
"To be honest, I thought about buying fake ones," sophomore Ethan Raetzel said, "but I didn't want to get made fun of for it and I think people who buy fake shoes or clothes are annoying."
Leave a Comment
About the Contributor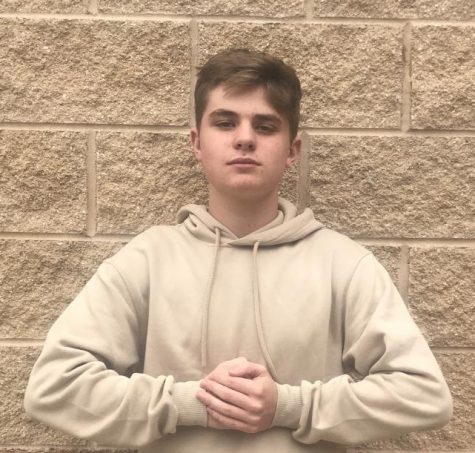 Evan Gray, Online Editor and Business Manager
Evan Gray is a Senior this year and this is his third year on staff. He loves newspaper so much because he is so good at it. He is also a huge football...