The Lego Batman Movie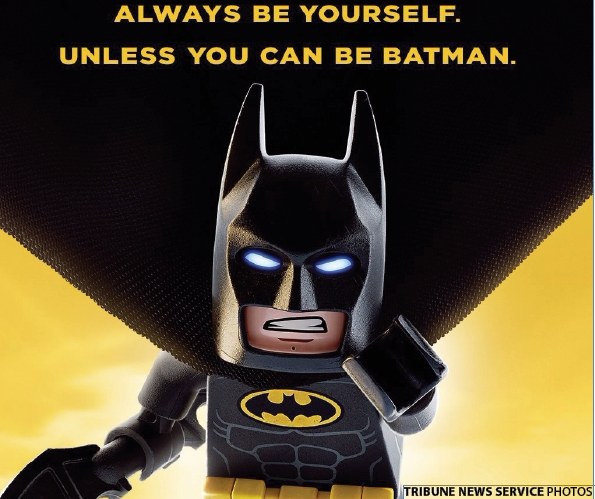 The bat signal is lighting the night sky of Gotham City, and is in need of its caped crusader, in an all new movie. From the team that made "The Lego Movie" comes an all new adventure for Batman, "The Lego Batman Movie."
Batman must not only deal with the criminals in Gotham City, but also the responsibility of raising a boy he adopted, who will become his sidekick, Robin.
The Batman's bat family and the justice league must help Batman stop the clown prince of crime, the Joker and the rest of Gotham City's most dangerous criminals from destroying the city.
"The movie looks interesting," senior Aleks Camaj said. "This movie is gonna be a new style for superhero movies."
The movie will take place in the same universe as of the first Lego Movie to go on the big screen, "The Lego Movie." Though the movie is all about Batman, the rest of the characters are from DC Comics. It will involve a lot more humor and some action to bring full excitement about the film.
"It's a pretty cool idea," junior Max Heartwell said. "No high hopes, but I do like Batman."
On Feb. 10, Batman and his allies are set and ready to team up and take on against the villains terrorizing Gotham City and possibly the world. Voice actors Will Arnett, Rosario Dawson, Zach Galifianakis, and Michael Cera play as Batman, Batgirl, Joker, and Robin in the film.
"The Lego Batman Movie" will be the second Lego movie that will be seen on the big screen. Unlike most other Lego movies, seen on DVD, this Lego movie will be watched in theaters.
Leave a Comment