EL Students share their stories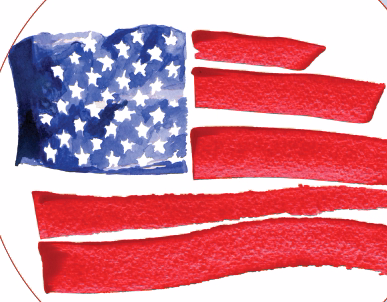 EL Classes
America, branded as a melting pot since its independence, is a land of immigrants. Utica High School is prime example of a place where new immigrants can experience a traditional American high school.
Immigrant or refugee students enroll in the English Language program and learn about US customs and cultures.
"We moved here because I have cousins who live here," junior Falantina Esho said. "It was really hard for my family."
There are two different types of EL classes. There are standard classes which deal with learning basic English and working through subjects. Students are separated into levels one through four, depending on their English literacy skills.
"I have seen many students start the year off on level one," principal Thomas Lietz said, "and then finish at a level four."
The literacy support class is for tier two and three vocabulary. They help the
students understand core-specific vocabulary.
The EL class helps students who speak different languages learn English and their class subjects at the same time. The students spend the hour working on their homework from other classes.
"I can imagine the challenge the students who come from another country face," Lietz said. "I give them so much credit for coming to learn a whole new language while in school."
The classes are taught by Hana Fawaz.
"I lived in Lebanon for 20 years, until I came to the United States alone," Fawaz said. "After a few months here, life got hard. I didn't have a car to get to work and I had to ask friends for rides."
Fawaz worked at Walgreens as a pharmacy technician, at Wal-Mart, and as a CAD engineer at Chrysler.
Immigration
Fawaz has been teaching for five years, and originally only taught students from Iraq,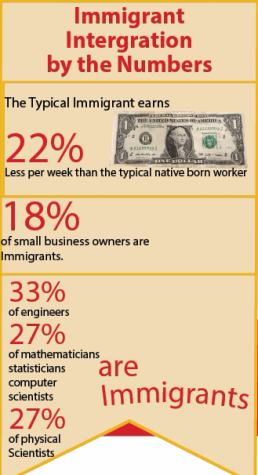 but now has a much more diverse student body.
Countries represented in her class include Lebanon, Serbia, Syria, Italy, and Albania. Many students must deal with a language barrier, and most haven't been in school for four years due to the process of immigration which takes an minimum of one year.
Fawaz visits her home country every couple years, "I went to Lebanon over the summer to see my father," Fawaz said. "I'm going back during spring break."
Many immigrants are separated from their family, while others had family in the US already, which helped them get a visa.
"I was born in Iran," Esho said, "and I left when I was around five years old."
Field Trip
On March 24, Fawaz's class traveled to the Macomb College campus to witness the naturalization of 47 immigrants from 20 different countries, including Iraq, Sweden, and Canada. They were sworn in as citizens by a judge and a court, including Mark Hackel, Macomb County Executive. The process is what Fawaz's class will one day take part in to become citizens.
"I had my ceremony in Detroit," Fawaz said. "They only bring it to Macomb once a year, and we get to see it."
After the ceremony, friends, new citizens, got to enjoy food and take pictures with the judge and others on the court.
The field trip was a great example of the path to citizenship in the US, which is quite lengthy and difficult.
"It was so nice to meet people there," junior Maruos Balyos said, "It was inspiring to see them become citizens. I'll go through the same process in two years."
The court was conducted like any other, with an opening statement and the National Anthem, performed by a student from Centerline High School.
A color guard presented the American Flag and each of the court members spoke on the benefits of becoming a citizen, how to apply for a social security, and other programs citizens enjoy.
After the new citizens were sworn in, they were presented with their official documents which included a photo. They could now apply for a passport and travel as US citizens.
"It was amazing when I saw the people become citizens," sophomore Angjela Grishaj said. "I felt present with them, now I know hat to expect the day I get my citizenship in four years."
Grishaj hails from Italy and immigrated to the US in 2016.
The EL students were inspired by the congratulatory celebration, and said it brought hope for family members abroad to immigrate to the US. America is still open, and ready to accept the humble masses that come to its shores.
A video was played that highlighted the success of immigrants, and how America is founded on them.
Every American is related to an ancient ancestor that made the daring journey across the ocean to a land of opportunity where anybody can make it.
Fawaz's class witnessed a sacred ceremony that many relish in memory, and one that many look forward to participating in themselves.
Though naturalization is only one of multiple ways to reach US citizenship, an immigrant can become a permanent resident or become a dual citizen under special circumstances.