Utica United club honors diversity
Stereotypical high schools are divided and no one understands one another.
Utica High, with its small population and few fights, is often referred to as a "family." It is this family that Utica United, a new club advised by teacher Julie Wright, is hoping to preserve.
"It's a club where we try and unite the school," senior Darrien Jones said, "no matter their gender or race."
Meeting every Friday morning and occasionally after school, the group discusses plans upcoming events, such as meet-and-greets or community service projects.
"I like seeing people in the hallways that I used to just walk past without an expression," senior Selma Kijamet said. "Now, I can smile and say 'hey how's your day?'"
Utica United has made it their mission to bring every student together and never let one student go without a friend in high school.
The club hosted an open invite party earlier this month for students to meet new people, whether they've gone to school with them for years, or only recently.
The party, complete with pizza, pop and music, was held in Wright's classroom and students of all races and genders attended. The party's purpose was to bring diverse people together, eliminating social prejudice and sending a positive message throughout the school.
"The party was basically a group of diverse people to break cliques," Kijamet said.
Students in the club agree that they now have a more open mind on diversity, whether it's religion, beliefs, cultures or ethnicity.
"I like being in the club because it benefits a lot of people," senior Markisha Horner said, "especially in being more social."
Utica United hopes to defeat prejudice and break social cliques by inviting everyone to join the club, and promote diversity.
Leave a Comment
About the Contributor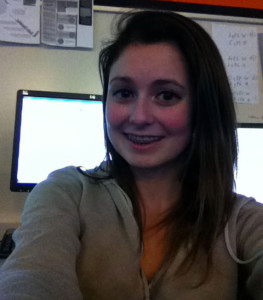 Shelby Daiek, Editor
This is her first year on the newspaper staff. She's a junior, club page editor, and she also involved with SADD and RSVP. She loves being on the newspaper...