Distracted teen drivers taught consequences by Macomb County law enforcement
The phone goes off. It's a text; you go to check it, see lights flashing behind you and it ends with a $100 fine.
Was that "LOL" worth it? Likely not.
Shelby Township has enacted a new mobile device law: any use of a two-way device while driving results in a $100 fine the first time; the second time, it's $200.
Texting and driving is the equivalent of drinking six beers, which, depending on the person, can result in a high level of intoxication. Distracted driving has become a bigger issue than drinking and driving. Almost everyone has a phone on them and a radio in the car, making distractions in a vehicle more common than drinking, according to Security Specialist and retired police officer Henry Piechowski.
"It is important for students to realize the inherent hazards that come with driving impaired or distracted," Piechowski said. "There's enough distractions in a car to begin with."
Distracted driving can be a wide variety of things; texting, eating, and looking around the car. Distracted driving is the reason behind most teenage car accidents and tickets.
At Kart 2 Kart, the Sterling Heights Police Department had their annual distracted driving seminar, inviting ten students from Stevenson, Henry Ford II, Sterling Heights, and Utica. Guest speakers spoke about the dangers of drinking and driving and distracted driving.
"Kids often only think of only themselves, but they need to think about their parents, their families and friends. Their mistakes affect all of them, too," County Executive George Romano said. "Stay true and everything will fall into place."
Along with guest speakers, students got a hands-on approach by wearing impaired/drunk goggles. They were asked to weave through a series of cones while wearing them. Also, Best Buy and Geek Squad representatives brought cell phones for students to use while driving around the course. Students drove through the course twice, once while texting and once without. The representatives timed both laps to compare the difference in distracted versus non-distracted driving.
"Everyone is always surrounded by distracted drivers and it's frustrating," principal Janet Jones said. "People don't pay attention at lights because they are playing on their phone, and it's not just young people; everyone does it."
The times were consistently faster when students weren't distracted. Along with the times being improved, their overall driving skills were hampered while texting, such as running red lights and avoiding obstacles in the course. Reaction speed was greatly increased when the phone was taken out of the equation.
"We bring the top students in, not because we are worried about them driving distracted," Macomb County Sheriff Anthony Wickersham said, "but because we know they will take this message back to the school and spread it to their friends and in their team sports."
While texting and driving is a large cause behind accidents, it's not the only factor. According to Michael Walleman, St. Clair Shores Chief of Police, drinking and driving is just as unpredictable, and most are unaware that one in every nine drivers is drunk after 9 p.m. On holidays, one in four drivers are behind the wheel intoxicated. Of all these drunk drivers, only one in 2,200 of them will get arrested for driving under the influence (D.U.I.).
"Distracted driving and drunk driving are both equally dangerous," Piechowski said, "Students need to learn the repercussions of both before hopping in a car."
Over forty percent of recorded accidents are rear-end collisions, with the leading cause of those accidents being distracted driving. Police are seeing more drivers that are focused on their phones rather than the road, and it's causing a significant amount of accidents.
Today's world is a world of "now," meaning that everyone has to stay connected at all times or they might miss out. Until there are cars that drive us around, students at the event learned that the world should be put on hold while behind the wheel. When texting everything becomes second nature while behind a two-ton steel box traveling at 45 miles per hour, and the attention needs to be on the road, not on the device ringing in the cup holder.
Leave a Comment
About the Contributors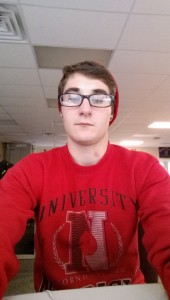 Dylan Hamilton, Editor-in-Chief
Editor-in-Chief. This is his 3rd year on staff. Being editor-in-chief not only is a great leadership chance, but also a real-world job experience as well,...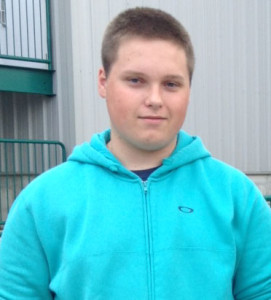 Matt Barile, Managing Editor
This is his second year as an editor on the Arrow staff, and his first year as the copy editor. He enjoys writing about a wide range of topics that Arrow...