Charity concert slashes hunger for local hope center
Tonight, Stevenson High School will host a "Slash Hunger" concert, which featurs the bands Almost Free, Gone by Sunset, Apocolypse Party, and George Morris & the Gypsy Chorus.
This event will take place in the Stevenson cafeteria, and tickets are 10 dollars each. All proceeds went to the Hope Center of Macomb.
The Hope Center of Macomb is a non-profit, no-cost food pantry, located on 14 Mile Road and Groesbeck Highway. The Hope Center is set up like a grocery store for easy access for the people who need it. It's only available six times a year, and individual families cannot access it more than once every thirty days.
Senior Nick Lucido and senior Alex Capizzi helped coordinate the event with senior Mark Hooven, who attends the International Baccalaureate Academy. The event is expected to raise over $50,000 between admissions and donations.
"It is a really fun and exciting time, and it's going to help a great cause," Lucido said. "Walmart gave us a huge check.
People in the room were shocked because it was so unexpected. It showed how willing people are to help others in need."
Hooven is a guitarist who got the idea to host the event from his guitar teacher, Andy Bird.
"My teacher is a guitarist in Almost Free. I had the connection there, and my parents' church supports the Hope Center in Macomb," Hooven said. "I've volunteered there before, so once I got the opportunity to do a large project for my school, I decided to support the Hope Center because they often don't have enough money to function."
Leave a Comment
About the Contributor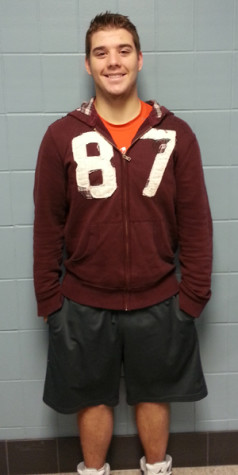 Tyler Warner, Managing Editor
Tyler Warner is a Senior at Utica High school, and his 3rd year on the staff. Warner enjoys sports writing as well as feature writing which have produced...