Swim team splashes their way into the 2013-14 season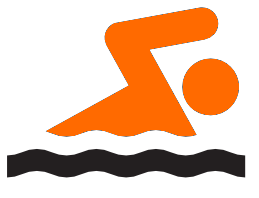 The Boys Swim Team started their season Nov. 25. They practice every day after school from 4:30 to 7 p.m. Swimming helps keep the guys in good physical condition while teaching them different swimming techniques.
"Other students said how good swim was and were really encouraging, so I decided to go out and try it," sophomore John Marchese said.
The coach for the varsity team, Joe Michol, is very well liked by his players.
"I heard really good things about the coach, so I decided to try out," sophomore Steven Macdonald said.
    The team's first meet took place on Dec. 10.
    Senior swimmer Jared Olewski and other returning team members look forward to continuing swim traditions this season. To help get them excited for the meet, the team held a pasta party each night before the game, and team members took turns hosting the party.
   Both returning team members and new swimmers this year look forward to a strong season.