Tanning. Are different ways to artificial tan really a safe and fast form of tanning?
Society has given many people the idea that in order to be beautiful, being tan helps. However, this is just one factor on an infinite unwritten "how to be beautiful" list. This thought has encouraged many to turn to artificial tanning to fit the image. Some popular tanning methods include tanning booths, spray tans, tanning lotions, and even tanning pills.
With the growing popularity of artificial tans, the number of indoor tanning salons has increased not only in Michigan, but around the country. Despite many risk factors that come with tanning booths like premature wrinkling and aging, dark spots, and an increased chance of developing a form of cancer. As spring break approached, some students turned to their local tanning salons for some pre-break tans.
"I go to tanning booths," senior Nicholas York said. "I think when you're tan it makes you look good."
Personally, I'm not naturally tan and it's extremely difficult for me to tan regularly in the summer. While the weather is getting warmer and people are going on vacations, it makes me self conscious that I don't match their tans.
"I felt like a ghost compared to everyone else after spring break," sophomore Angelina Suchoski said. "I would consider a tanning booth or lotion because sprays tend to make people orange."
One form of tanning that people have suggested is tanning lotion from brands like Jergen's Natural Glow but all of the endless brand testings resulted in orange streaks and I resembled an Oompa Loompa instead of a golden goddess.
If you feel like you've tried every self-tanning option under the sun, many people, including tons of celebrities, turn to spray tans. This option is often a preferred method and has less risk factors than using tanning beds.
With spray tans, you can choose how dark the spray is so you can gradually darken your tan. Another benefit of spray tanning is that you don't necessarily have to go to a salon- they tend to be pricey. There are tons of brands that you can buy at stores like Target or Walmart that you can test for yourself at home.
"The results were very good because they used the kind they use on Dancing With the Stars which means I didn't look orange and it lasted a really long time," junior Kailey Johnston said. "I was actually planning on doing it again soon."
If you've never heard of tanning pills, you're not alone. This is a form of tanning that some people have turned to because they think it is a safer alternative to being exposed to UV rays. However, this is not exactly true. According to the U.S. Food and Drug Administration (FDA) this is not an approved product.
The FDA states that by taking these tanning pills with color additives it can add an orange or brownish tint to your skin. The FDA article also says that there are many possible side effects that go along with these tanning pills like nausea, cramping, itchiness, etc.
"I would try it," sophomore Alyssa Ali said. "I'm a risk taker and I think if it did work I wouldn't have any tan lines. It's always good to try something new even though it could be dangerous."
I think that if you want to be tan, your best bet is to test different products and see how they work for you. Not everyone has the same skin type or tone so a self-tanning method that worked great for you might not give the same result to others.
Leave a Comment
About the Writer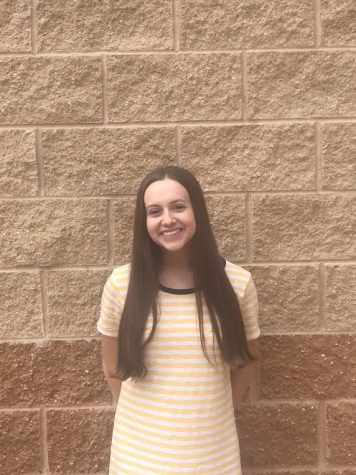 Madalyn Dishman, Editor-in-Chief
Madalyn is currently a senior and is very excited to start her third year as editor-in-chief. When she's not dealing with Jacob, Evan, and Collin's goofy...