Beauty and the Beast: Disney's classic reimagined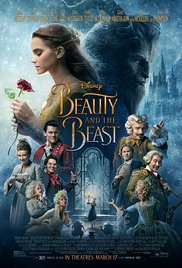 The tale as old as time is brand new through the remake of the classic "Beauty and the Beast," directed by Bill Condon.
Disney is recreating the animated princess movie with people rather than being animated. Emma Watson stars as Belle and Dan Stevens as the Beast through makeup and some special effects.
The movie was released in theaters on March 17.
"I expect the movie to be different from the original," sophomore Anna Auten said. "But I still think the music is going to be good."
The people will be able to see actors portray as inanimate objects well known in the original movie.
"I hope I can go see it," teacher Andrea Solomon said. "Since technology is better I feel like it is going to look realistic, like you're there."
Through technology, the animators allowed Mrs. Pots the teapot, Lumiere the candlestick and Cogsworth the clock seem like they are "humans" there with Belle and the Beast.
However, there has been controversy over the character LeFou played by Josh Gad. This is Disney's first prominent character portrayed as a homosexual. There are mixed feelings about changing a classic.
The trend of remaking Disney movies started in 2010 with the remake of "Alice in Wonderland."
"I like the remakes of the Disney movies," sophomore Jillian Jezak said. "It appeals to all generations and they are classics."