Chieftains take on the mascot dash
Every year a "Mascot Dash" is held at the Algonac Muskrat Classic track meet. The Mascot Dash has representatives from different schools dress up as their school's mascot and race against each other.
"We've been doing the Mascot Dash since 2009," coach Megan Berry said. "Dan Parker was the first one to do it."
Two student track representatives from Utica, Gabe Garbarino and Gabby Pawelek, dressed up as Utica Chieftains. They were accessorized with headdresses, tomahawks, and other chieftain-like apparel.
"This event is one of my favorites of the season," Berry said, "because we started a tradition."
Garbarino and Pawelek both ran in different races against different mascots. Both of them won their respective races and Utica came out on top. The Mascot Dash was a 100 meter race, which is one of the most popular sprints in track.
"Going and competing was very fun," Garbarino said, "and the thrill I got from winning is something I will never forget."
For the first time in the Mascot Dash, there was a female student that came on top. That student was Gabby Pawelek from Utica.
"I thought the Mascot Dash was a very cool experience," Pawelek said, "and being the first girl to win is a very good personal achievement of mine."
Leave a Comment
About the Contributor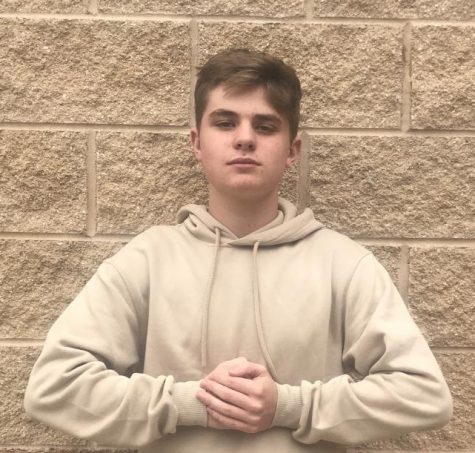 Evan Gray, Online Editor and Business Manager
Evan Gray is a Senior this year and this is his third year on staff. He loves newspaper so much because he is so good at it. He is also a huge football...