Olga's brand new kitchen [Review]
The newest addition to the decades-old Olga's Kitchen franchise has opened near the intersection at 23 Mile Road and Hayes. Located on such a major road with a lot of traffic, restaurant staff better be ready to get cooking in this new kitchen.
This is 91-year-old Olga's 26th location. The restaurant has been around since 1970, but this'll be the first one in Shelby Township.
The interior is spotless with a lot of open room and beautiful design. We were greeted at the door by smiling faces and a welcoming smell. Hors d'oeuvres included the famous signature Original Olga which lived up to its name, as it was fluffy and inviting to the tongue.
Also shown off were Olga's popular "Snackers."
"You can't just have one. You need to get a whole basket," Team Schostak Family Restaurants (TSFR) executive chairman Mark Schostak said.
Checking out the map of all the Olga's locations thus far, executives noticed there wasn't one around the Shelby area. Buying the building in December of 2015, they exploited the new area and brought a fantastic addition to the community.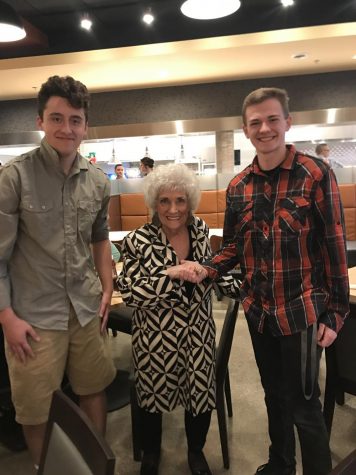 Every food we tried had a unique and Greek feel to it. Different sauces, toppings, and smells pf the dishes made them all delicious.
The chain has come a long way from humble beginnings.
"My first day of operation I only made $15," founder and owner Olga Loizon said. "We've come a long way since then and I couldn't have done it alone."
The Olga's brand doesn't plan on ending expansion, as plans have been made to open a location in Chesterfield on 23 Mile Road and Gratiot within a few years.
"I honest to god knew that we would be able to make it this big," Loizon said. "We were prepared for this."
Today, Olga's Kitchen makes about 20,000 pieces of its famous bread a day. We can't wait to see how their newest location works out.
Leave a Comment
About the Contributors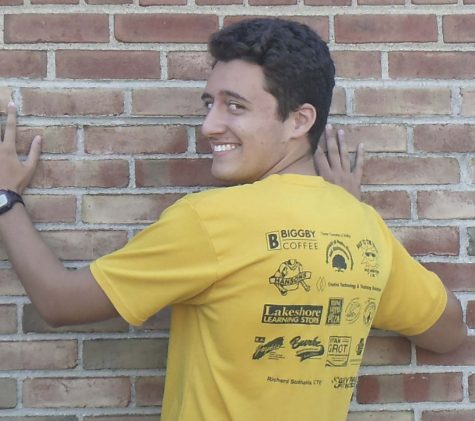 Ethan Cartwright, Editor-in-Chief
This is Ethan's third year of newspaper. Throughout all his horrible designs, and ok stories, he has become something he had hoped to be since 10th grade....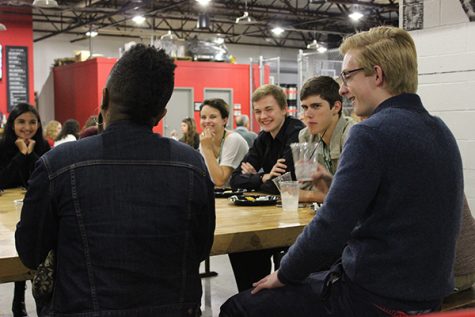 Colin Baker, Online Editor
Colin is in his senior year. It's also his first official year on the Arrow staff, even though he's helped them out before. He's a part of Hispanic Honor...