From Joe to Caesar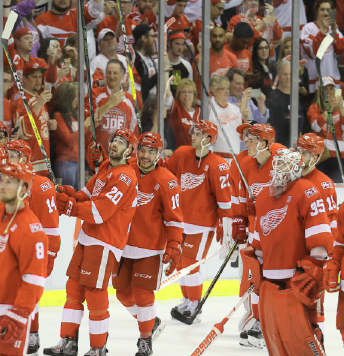 All good things must come to an end. After 38 successful years at the Joe Louis Arena the Detroit Red Wings are moving to the Little Caesar's Arena.
The Red Wings have made hockey worth watching in Detroit during the Joe Louis era, making the playoffs for 25 straight seasons. The memories made in the Joe Louis Arena, from winning the Stanley Cup in 1997, to winning it in 2008, have been unforgettable.
"Vladimir Konstantinov carrying the Stanley Cup on the ice, after becoming paralyzed in 1998, was a very special moment for me and the city," principal Tom Lietz said.
The Joe Louis Arena has been a Detroit landmark, since 1979. The Joe replaced the famous Olympia Stadium in 1979.
The Joe has been the quarters for many famous events in history. It was the place where Ronald Reagan received his Republican nomination in 1980.
"I think the new arena is going to speed up the recovery process for the city and bring in new light to the city of Detroit," said junior Stone Tanner.
The stadium will also be home of the Detroit Pistons and the stadium is set to start events in September of this year.
The building will be eight stories high and will be shaped like a bowl stadium. While the Little Caesar's stadium is constructed, the Joe Louis will be reconstructed and demolished.
The new stadium will be holding concerts from famous artists such as Kid Rock, Ed Sheeran, Lady Gaga, and many other famous performances during the first year the stadium will be open.
"I think the venue and the comfort of the stadium will be an upgrade," said senior Zach Arafat.
The stadium will be in honor of former Red Wings owner Mike Illitch. Illich passed away February 10th, months away from seeing his upcoming stadium being built. The stadium will be named after the billion dollar corporation he founded, Little Caesar's.
"I think it means a lot to the city, especially with the passing of Mr. Illich," Tanner said. "He was a great person to the city of
Detroit and with the addition of the arena, which has the name of his most famous business, is special."
The Joe will always be remembered as the home of Hockey Town. The memories of the championships, players, and family will never be forgotten.
However, it is time to embrace the future and have high hopes to the Little Caesar's Arena, a new chapter in Detroit sports history.
Leave a Comment
About the Contributors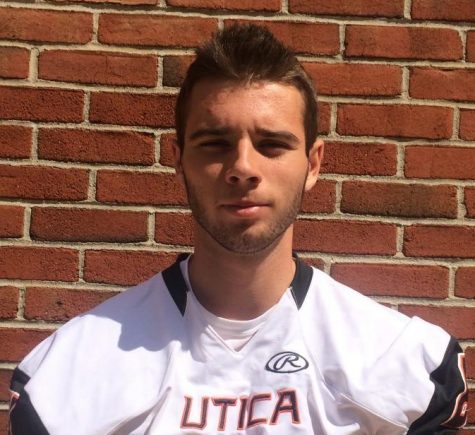 Reid Bonifas, Sports editor
Reid Bonifas is a sports reporter for the newspaper. He is a senior and is graduating in 2018. He plays football and does track and field. He is a wonderful...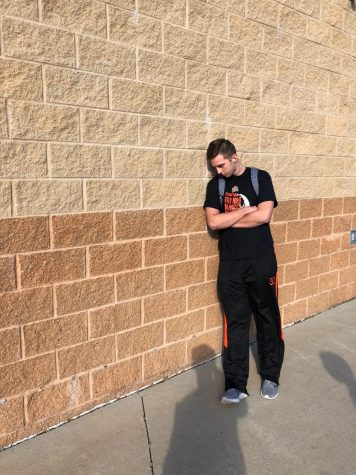 Donnie Krall, Business Manager
Senior Donnie is the business manager and is in his third year on the newspaper staff. He is ready to finish up newspaper in style. He plans to make a...