First graduating AVID class celebrates at ceremony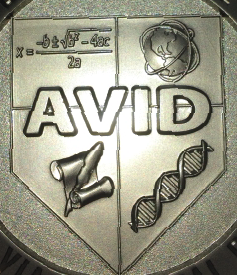 Imagine walking into a room surrounded by people who have been doing the same thing as you for the past 3 years. Some of these people are complete strangers and others are your "family" with whom you've grown close over the past couple of years.
On Thursday, April 20th, Kelly Bronski's senior AVID class, along with both of Stevenson's graduating AVID classes taught by Mr. and Ms. McCloud, celebrated with a ceremony honoring their achievements.
Advancement Via Individual Determination is what AVID stands for as each graduate showed off their drive and accomplishments throughout the night.
Lining up in front of their principals, superintendents, and teachers, one-by-one, each student received a personalized medal followed by a list of their AP classes, which college they're going to, and a quote from one of their teachers showing what kind of student they were.
Senior Omaure Miller had the opportunity to give a speech about how AVID has influenced his life and how it will continue to motivate others in his class.
"It was a real honor to represent everyone from class and from Utica. I was super nervous with Dr. Johns and all the other executives there, but this will definitely be one high school experience I won't ever forget," Miller said.
This was Bronski's first graduating AVID class.
"The AVID senior banquet was an awesome celebration of all the hard work that our seniors have put in over the past three years," Bronski said. "I was particularly proud of them for being the very first class to graduate since they helped set the template for all upcoming classes."
The next class to graduate from the program will be Kirsten Bolitho's.
"It's going to be much more emotional for me since it'll be with my students who I will have worked with for three years," Bolitho said. "So now that I get to see them graduate and move on to four-year colleges and universities, it's going to be an amazing experience."
Throughout the night, a couple of surprise scholarships ranging from $500-$1000 for any school the AVID students were going to were awarded. In addition, both Utica and Stevenson gave out multiple awards to the students.
"It was amazing. I was incredibly proud of all of them and even more happy to see them proud of themselves smiling ear to ear as they came up to receive their medals," principal Tom Lietz said. "My competitive side came out towards the end as I am now determined to make Utica's graduating AVID students cooler then Stevenson's."
About the Writer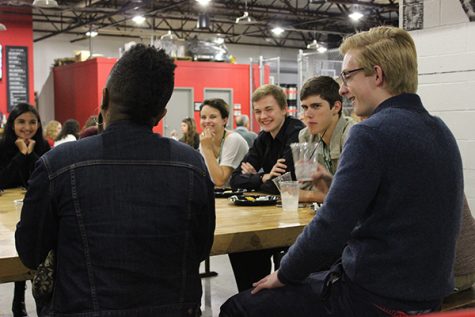 Colin Baker, Online Editor
Colin is in his senior year. It's also his first official year on the Arrow staff, even though he's helped them out before. He's a part of Hispanic Honor...