Brian Young is opening doors, opening hearts
Do you know the man, the myth, the legend? The student who holds the door for all of us everyday? Chances are, that man is junior Brian Young,
"I just thought, why not, I have nothing better to do, and after a while it became a hobby," Young said, "I enjoy the attention and compliments I get from everyone. It really gives me some positivity for the day."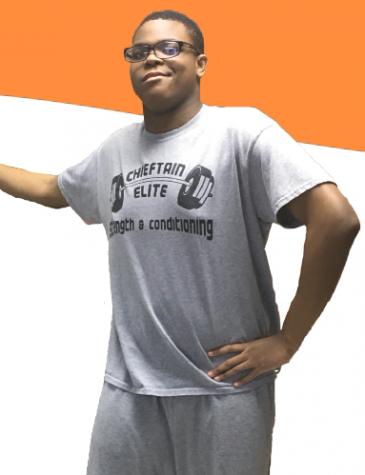 The top of the stairwell over near a door is where he can be usually found. Other times the main office doors or even the cafeteria entrance is where he will be stationed.
"He is the only person who holds the door open for anyione," sopomore Clayton Gamlat
Young is a junior this year who is taking a wide variety of classes from theatre to team sports, Chemistry to Government.
"I think that he surprises me somtimes with what he's capable of doing. He really excels when working on individual projects." Theatre teacher Joel Kaczmarzyk said
"It feels pretty good when someone holds the door open, " juinor Zack Baldwin said, " hes the only person who does that, and it inspires others to be kind also."
Young goes the extra mile to hold the cafiteria doors at the end of B lunch for as much time as he has.
"He seems pretty shy at lunch but he asked me if I liked his shirt one time," junior Julia Aquino said. "Holding the door for evryone is really nice of him."
Young is more than a junior who opens doors. He aspires to be a video game developer when he is older. He also enjoys playing video games and doing squats.