Yearbooks printed in braille for visually impaired students
Service dog, Q, included in sophomore class ID photos
A yearbook is a valuable piece of our history that holds memories that can last a lifetime. Visually impaired students have been left out of this for years. After creating a personality profile page about a blind student and her guide dog, the editors of the Warrior yearbook staff decided to create the school's first-ever braille yearbook.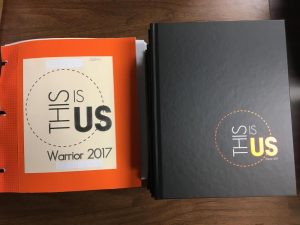 "One day I was hanging out in the yearbook room after school with some editors working on a deadline, and we were thinking it was disappointing that Calli would never get to the read the feature about her," senior Angel Augustitus-Bell said. "[Adviser Stacy] Smale showed us an article of someone making braille yearbooks for their blind student, so I got the idea to do it."
The theme for this year was "This is US," and Augustitus-Bell set out to make sure it represented everyone in the U.
"They found a very creative solution," principal Tom Lietz said, "and I'm proud that they were able to work this out for our students."
Sophomores Calli Bowman-Tomlinson and Sara Zivkovic are Utica's two visually-impaired students that are part of the Chieftain family.
"Just because they have a disability doesn't make them any different from any other student," Augustitus-Bell said. "They shouldn't have to miss out on a school yearbook because of this."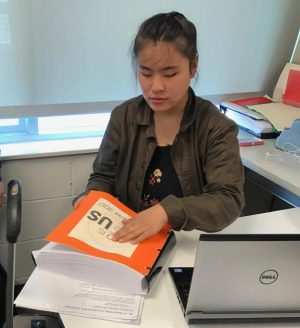 The editors also thought it was important to include Bowman-Tomlinson's guide dog, Q, in the annual book, since he is part of the school's community. On school picture day, Q was photographed, just like the rest of the students and staff.
"It makes me feel excited that the students are aware that visually-impaired people are here," Bowman-Tomlinson said, "and they're trying to help."
After contacting a braille company in California and having difficulty working with them, Augustitus-Bell contacted the school's special services department, who volunteered to print the entire book into braille if it could be saved in one Word document.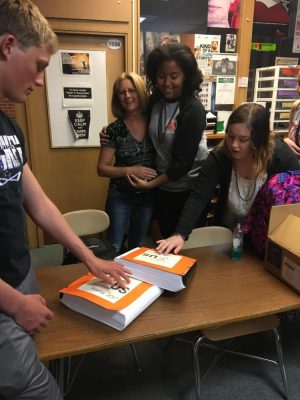 "I am so proud of the hours the editors put into making sure our visually-impaired students could have their own yearbooks," Smale said. "It took a lot of work, but the excitement the girls had when they got their books was totally worth it. They were so happy."
The yearbook staff spent two weeks copying everything over into the Word document for printing.
"My heartfelt thanks and appreciation go to the yearbook staff. They have done something truly incredible. Something that as far as I know, had only been done once before across the whole of the USA," Heather Bowman-Tomlinson, Calli's mother, said. "Going the extra mile just to make sure that Calli has something she can truly use and enjoy means so much to me."
Yearbooks were distributed Monday, May 22.
"This is my first year getting a yearbook," Zivkovic said. "It's great because Calli and I can read it ourselves this time."
Leave a Comment
About the Contributors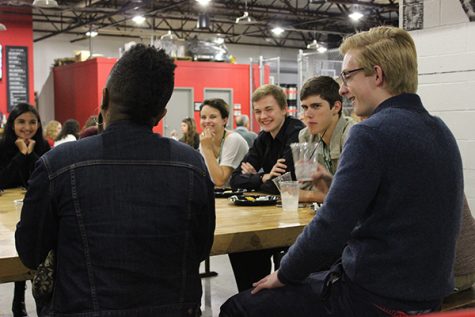 Colin Baker, Online Editor
Colin is in his senior year. It's also his first official year on the Arrow staff, even though he's helped them out before. He's a part of Hispanic Honor...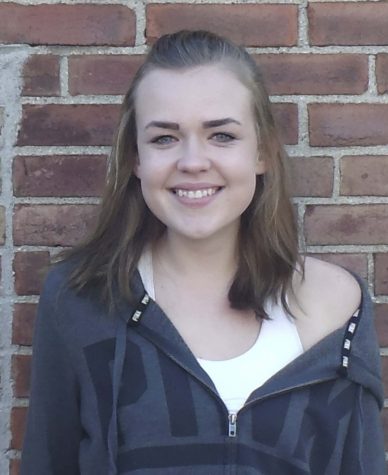 Camryn Smith, Editor
Camryn Smith is a senior at Utica High School and is the social media editor on the newspaper staff. She enjoys playing and petting dogs. She also enjoys...