Scholarships, commitments and attending college
With college coming up right around the corner, seniors are starting to figure out just what they're doing and where they're going. A very important part of college is tuition. How will it be paid? Grants, scholarships, and committing to a school early is all a part of it. Whether students are going out of state or staying close to home, each one has to go through the commitment process and fill out the federal aid form. Committing to a school is a big deal. Students get scouted by certain colleges and universities to be on their sports teams and must decide which school they want to be in. Many students have a hard time deciding, for others its simple. Two seniors just recently committed to Grand Valley and Saginaw Valley for football.
"They were the school most interested in me," Goepper said. "I really like the campus, football field, and the coach. Not to
mention, I got an athletic and academic scholarship."
Football is not the only sport students can commit to. Senior Austin Perry has committed to Aquinas for soccer and Joe Mazza
has committed to Webber National University for bowling.
"I got into Aquinas because of a scholarship," Perry said. "I knew I wanted to go there last year and was excited when I got the offer."
But not all people are sports people, many students have been going to audition and writing essays for scholarships. Scholarships
are very important to graduating seniors because they really help out with tuition. There are different types of scholarships for different people. Scholarships are given out for community service, writing, grade point average, and playing a certain instrument or being an outstanding artist. Scholarships are also given to students just because they do not have the money to pay for college themselves.
"I did the Optimist Essay Contest for forensic and debate students." senior Selma Kijamet said. "The essay topic was how
dreams lead to success. I used Jim Carrey and Martin Luther King as examples and won first place, which was 2,500 dollars. I get to
go to regionals to compete for more money next."
Scholarships are a great way to earn money and get more excited for college and anyone can apply for them.
About the Writer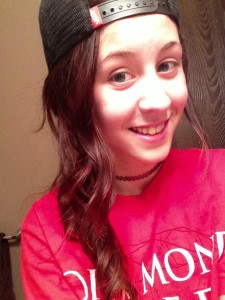 Alaina Jaster, Editor
Alaina Jaster has been on the Arrow staff for three years and this is her second year as an editor. She really enjoys talking to people and getting information....