How do you handle Advanced Placement exams?
Taking careful notes during lectures, completing projects, learning vocabulary and, of course, hours of studying will culminate when students take Advanced Placement exams in the beginning of May.
AP exams are designed to give college-bound students an opportunity to gain college credit and sometimes opt out of required college classes in the future. Typically, it takes a score of three or four to qualify for credits. A score of five is labeled "extremely well qualified," a four is "well qualified," a three is "qualified," and ones and twos usually do not receive any credit.
"I'm really glad I decided to take AP classes in high school," senior Savannah Habba said. "It gives me a chance to get college credit and experience what the college work load might be like."
An average exam takes anywhere from 2-3 hours to complete with a short break. These standardized tests run for about two weeks, and there are 34 different exams students can take. Each exam is designed to test the skills learned throughout the correlating AP class, and teachers help students prepare for the exam with practice tests from previous years and old free response questions. Some teachers even create tests that are harder than the AP exam itself.
Some of the most popular exams taken are AP English, AP Psychology, AP Government, and AP Environmental Science.
AP English
Two of the most popular exams are the English Literature and English Language exams, because English credits are required to graduate at all colleges. These exams include three essays, reading comprehension and vocabulary. The test usually requires a score of 4 or 5 for college credit.
"For students who want to be prepared for the college experience, AP gives them the workload," teacher Melissa Kevonian said. "If you want to be able to analyze and use higher level thinking, take the class."
AP Psychology
The AP psychology exam is a head start for students who want to go into the field. It includes multiple choice and free response questions. The exam tests students' skills to relate psychology to everyday life. This test usually requires a score of 3 for college credit.
"Psychology is typically required for college majors," teacher Joy Grieco said. "You have to learn to understand yourself and others. AP also helps you save future time and money."
AP Government
The AP government exam is a very popular exam among the junior class. Students are tested on their ability to recall points from history and apply them to current life. There are multiple choice and free response questions. This test usually requires a score of 3 for college credit.
"Taking this course is important because the better you understand our government, the better quality of life you can have in this country," teacher Steve Domke said. "AP classes also lead to college readiness."
APES
The AP Environmental Science exam is one of the most taken exams. It has multiple choice and free response questions. The question topics can be about anything from the atmosphere to biofuels. The test usually requires a score of 3 for college credit.
"This class is interesting, and students can relate to it," teacher Brian Drobnich said. "Besides the benefits of gaining college credit, taking this class and having to prepare for the exam will help students prepare for college exams in the future."
Leave a Comment
About the Contributor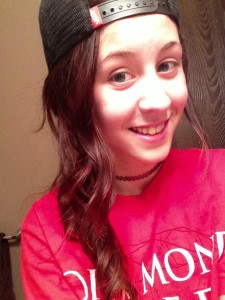 Alaina Jaster, Editor
Alaina Jaster has been on the Arrow staff for three years and this is her second year as an editor. She really enjoys talking to people and getting information....