Special Delivery
Utica's mayor delivers pizza to senior during lunch
Utica's mayor, Thom Dionne, made a special delivery to the lunch room today.
During A lunch, Dionne, arrived with two Buscemi's pizzas for senior Quinn Rylander. The delivery took place after Dionne read about Rylander's project to rebuild the bridge that connects the back of the school to the River Bends trail.
"Seeing Quinn's accomplishment made me feel proud to be a Chieftain," Dionne, a UHS alumnus, said. "I felt that he should be recognized for his hard work."
The pizza was enjoyed by Rylander and the friends he sits with every day during lunch.
"It felt great to be recognized even though I didn't do it for that; I did it for the community," Rylander said. "But this extra little surprise was nice."
The story about Rylander's bridge project appeared in the print edition and online. It was also viewed more than 1,800 times on Facebook, where Dionne first learned about the bridge.
"Rewards come in all forms. Today it was pizza with the mayor," Dionne said. "I'm sure his next reward will be more prestigious, but it won't be as delicious as Buscemi's pizza of Utica."
Leave a Comment
About the Contributor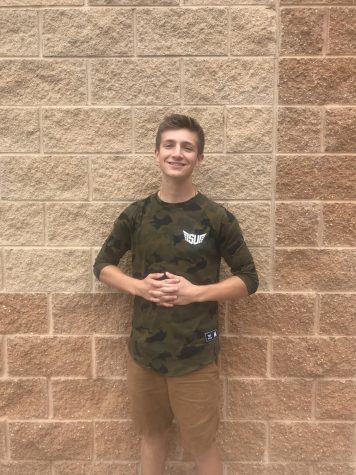 Collin Fox, Sports Editor
This is Collin's third and final year with good ol' Smales. He is the sports editor and is ready to go out with a bang and do it to em this year. #comebackszn