Warrior yearbook featured in 'InDesign Magazine'
While the 2017 yearbook staff was creating a publication for its community, they had no idea that their work would be published for an international readership.
A yearbook spread about trends was included on page 39 of the December issue of InDesign Magazine, which typically publishes tips and tricks for users of their professional publication software.
"I got a notification on my phone that the Warrior's Twitter account was tagged in a photo," 2018 Warrior editor-in-chief Claire Decker said. "At first I was really confused, but then I figured out that it was because the magazine tagged us in a tweet. I was really excited to find out that we were included in the magazine. I felt like it just proves how great of a school Utica High is. To be in InDesign magazine shows that we are a force to reckoned with; our work is pretty well-known."
Yearbook adviser Stacy Smale was approached in early November, when the magazine was seeking approval to reproduce her students' work.
"They were looking for spreads that illustrated the effects students can utilize in InDesign," Smale said. "I'm guessing they chose this one in particular for its use of Photoshop clipping paths and unique overall design."
The featured spread was about trends, and most notably, showcased a large arm on the left side that was covered with Alex and Ani bracelets. It was designed as a group effort by several editors, as well as junior editor Jaclyn Duff.
"It was my favorite page to design because it was something that everyone in the school was interested in and could relate to," Duff said. "It's really cool to be featured somewhere where a lot of people can see it."
On December 12, Smale received an email, thanking her for use of the school's yearbook pages.
"Thank you so much for providing a quote or permission to use a spread from your book in the Monarch article in the latest issue of InDesign Magazine," the email stated. "As a thank you, you will be receiving a one-year subscription to InDesign Magazine as a token of our appreciation. Watch your email for the subscription info. Attached is the PDF of the magazine."
InDesign is a software program included in Adobe's Creative Cloud suite. While most haven't heard of the publishing software, most have heard of Photoshop, which is also part of the suite. InDesign helps uses create and publish printed books, brochures, digital magazines, iPad apps, and interactive online documents.
"It's an amazing program," Smale said. "I've had students graduate high school and beat college grads out of graphic design jobs because they know the ins and outs of InDesign. It's thrilling that our students' work was featured in their magazine."
About the Writer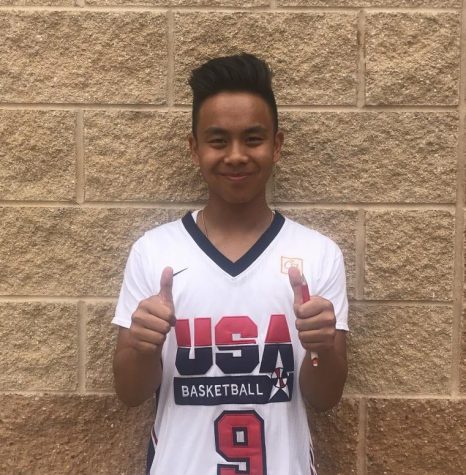 Jacob Joseph, Managing Editor
Jacob is currently a senior and is very ecstatic to be the Managing Editor, and a three-year newspaper staff member. He can't wait to be the heir to the...