Utica United holds potluck
Utica United members were potluck-y on Friday, Dec. 1, when the club held a potluck for World AIDS Day.
The potluck was organized by the club's officers and adviser, teacher Julie Wright, and occurred after school. It was put together to commemorate World AIDS Day, which was Dec 1. Attendees brought in all kinds of food, from pizza to cookies.
According to those who attended, it was a fun-filled time.
"I got to meet new people," sophomore Julia Hodsdon said. "It was fun. I felt included."
Utica United is all about inclusivity, open to any who want to join. Members say it is a great way to make friends, and a safe place to be yourself.
"Even though I didn't know anyone, it was very welcoming," senior Julez Einkorn said. She joined the club because "it's something I stood up for," and she said that she wanted more people to know about it.
Music and television entertainment came paired with the food, as the club enjoyed an episode of the revival of the hit LGBTQ+ show "Will and Grace."
"I'm really enjoying this," junior Wen Chen said during the event. She revealed that she had heard about the club as a freshman, and originally joined to see what it was all about. Since joining, she said that she's enjoyed "being in more of a community."
The club helps bring community to those who need it through events and meetings, such as the potluck. It also helps to raise tolerance throughout the school.
"It helps you be an open-minded person," Hodsdon said. "I'm more open to people than I used to be."
Utica United meets every other Friday at 6:50am in the media center.
Leave a Comment
About the Contributor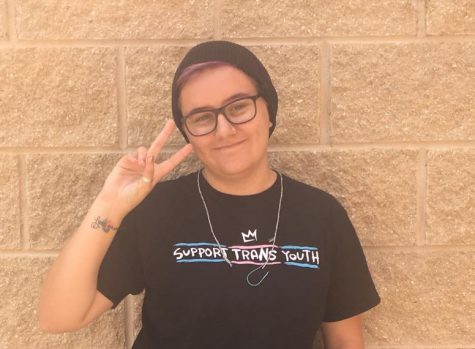 Parker Hopkins, Digital Editor-in-Chief
Parker Hopkins is a senior and this is their third year on the Arrow staff. When they aren't working on the newspaper, they spend a majority of their time...