Utica takes on Ike in rivalry game
Dec. 15 is a big day for the varsity boys basketball team and all their fans. The Chieftains once again will be facing their rivals, the Eisenhower Eagles, but this year on their home court at 7 p.m.
"This game means a lot to me and my teammates," junior Jacob Joseph said. "It's going to be a great atmosphere and I can't wait to be a part of such a meaningful game."
This home court advantage seems to be a huge factor in the performance of the team.
"This year I feel more confident," junior Jonathan Powrozek said, "because the game is on our court and playing at home always gives me more confidence."

As game day quickly approaches, the team has been making moves to win after a few years of tough losses. The 2016 game ended with a score of 67-48, Eisenhower taking the win.
"We haven't beat them yet," Powrozek said, "but we've prepared more so hopefully this year will be different."
With practice five days a week, there is no doubt the team has put some major work in this season.
"The game this year will be much faster paced, junior Andrea Pjetri said, "and team is very motivated from loses in years past." 
Utica basketball fans and the team are both excited for the upcoming game, as the stands are expected to be jammed packed.
"I'm excited to see all of my friends in the stands cheering us on while we play our biggest rival," junior Johnny Tisch said. "Hopefully this year we will be able to pull through with a win."
About the Writer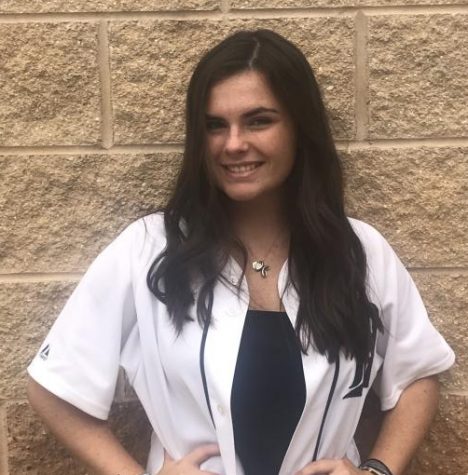 Mackenzie Malone, Social Media Editor
This is Mackenzie's second year on the UHS Arrow staff. This year she is excited to be the social media editor and write even more stories than she did...