DECA members head to nationals
D.E.C.A has been teaching and crafting young minds for a better, more reliable business world since 1946. D.E.C.A is a business education program that teaches members important qualities that can be used to solve every day problems in current and even in the future business world.
Along with having national competitors, Utica's D.E.C.A program is gold level certified, which means our school store is highly organized and is like running a small business.
Every year schools that carry the program send their students to regionals, states, and then onto nationals. Over 17,000 people attended the competitions that was hosted in Atlanta, Georgia.
"We were there for the school store and had to present a news cast skit about what we sell, what we promote and how we interact with the customers," junior Robert Syfert said. "The decision to join D.E.C.A was a personal choice and I wanted to deal a little bit more with human interaction on terms of business."
Along with a written portion of the contest, students have to make a presentation to really sell their product or service. Not only are competitive competitions a big part, but students and advisors alike can partake in leadership and career advancing academies to hone their skills.
As they progress into the next round their role plays become more difficult to assess, committing themselves to increase productivity.
"Joining D.E.C.A has truly helped me acquire knowledge through human interactions," junior Cole Horvath said. "Knowing how to exchange money, handle general business and to solve situations for customers is key in life later on down the road."
Placing at nationals is not only impressive but shows that Utica has more than academics and sports to offer, but a good way to get ahead of the pack with business skills.
Leave a Comment
About the Contributor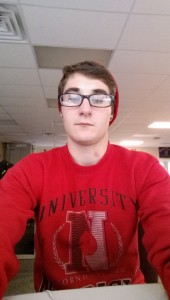 Dylan Hamilton, Editor-in-Chief
Editor-in-Chief. This is his 3rd year on staff. Being editor-in-chief not only is a great leadership chance, but also a real-world job experience as well,...