Summer time is concert time
The lights go out, the bass comes in, and the crowd starts to move. That's the Detroit area summed up in a nutshell, the Motorcity is known for it's music, and this summer is full true musical talent ranging from old rock and roll to new age metal to rap. Not only do all of the genres get covered, but concerts can be caught from Detroit to all the way up to Clarkston.
"I'm really excited to go some local shows to support my friends and watch them progress," senior Jon Cogiel said. "Warped Tour is also something I always look forward to; I love getting to see all of my favorite bands in one day with my friends."
Concerts are a thrill of a lifetime and bring out a whole new side in people. It brings people together whether they would associate outside of the venue or not, for those few hours everyone is there is friends, simply for the love of music.
DTE Energy Music Theater
What used to be known as Pine Knob, one of the most popular venues to see a concert at, has still stuck true till this day. Now, they hold concerts regularly and have one of the most diverse coverages of genres.
This summer's headliners include bands such as Boston and Cheap Trick, Dave Matthews Band, and Journey and Steve Miller Band.
On the other side of musicians, Ringo Starr and His All Starr Band are going to be on tour this summer. Other well known artists coming to DTE this summer includes Detroit's own Ted Nugent.
Possibly the most anticiapted among metal heads is the Mötley Crüe and Alice Cooper final tour. But, DTE is keeping its younger crowd in mind by hosting Fall Out Boy as well.
The Fillmore
One of the more historic venues, the Fillmore, holds more of the underground bands and artists, but this summer is stepping its game up. From rap to alternative rock, artist such as Machine Gun Kelly to Three Days Grace. Other headliners coming this summer include Phoenix and Neon Trees.
Festivals
The crowd moves towards the set list, there's stages and people everywhere. These are festivals, this is what music lovers everywhere live for. Luckily, Michigan is full of them and they appear everywhere; big and small bands in popular and unheard of venues.
Some of the most popular and largest attended ones are held in the streets of cities and in the parking lots of venues being that they usually contain multiple stages and countless bands. One of the better known festivals, Warped Tour, takes place in the parking lot of the Palace of Auburn Hills. With over a hundred different bands on the set list, with the addition of some local bands at each city.
Other popular music festivals that make stops in the area are the Mad Decent Block Party that is a day full of beats and bass drops held at Meadow Brook Music Festival. 98.7 AMP Live is also held at Meadow Brook, but is more on the pop side of musical festivals featuring artists like Ed Sheeran and Austin Mahone.
Freedom Hill
The venue that hits closest to home, it's been closed down and brought back with more glory than ever.
The amphitheatre in Sterling Heights hosts anything and everything, from concerts to stand-up acts to festivals and even laser light shows.
Some of the big names coming this summer include, The Fray, Styx and Foreigner, Peter Frampton, and The Beach Boys. Aside from the concerts, Freedom Hill rocks the area with festivals such as Riverfest and ending the summer with Chill on the Hill.
In late June, they are hosting Pink Floyd and Michael Jackson "laserspectaculars." Showing that small towns rock out too.
About the Contributor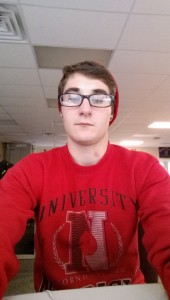 Dylan Hamilton, Editor-in-Chief
Editor-in-Chief. This is his 3rd year on staff. Being editor-in-chief not only is a great leadership chance, but also a real-world job experience as well,...