Lip sync battle replaces 'He's A Lady'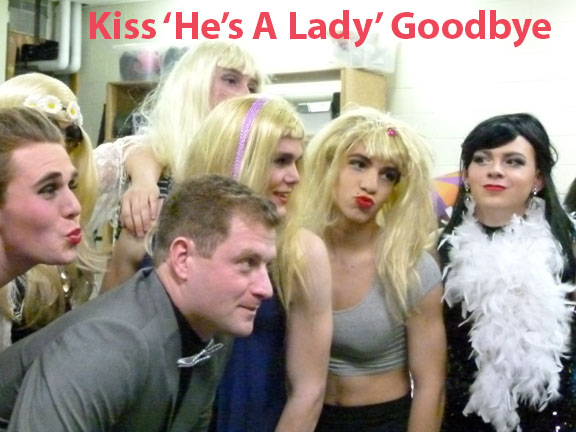 Last year, principal Tom Lietz decided that "He's A Lady," a popular fundraiser which involved male students discovering what it was like to be a female for a pageant, would be cancelled following last spring's show.
According to teacher and junior class sponsor Erin Derk, this year's fundraiser has been completely revamped into a lip sync battle.
"We wanted to do something that was fun for as many students as possible," Derk said. "I brainstormed ideas with teachers Joel Kaczmarczyk and Dana Boice, as well as Mr. Lietz."
Derk said the new event was inspired by LL Cool J's "Lip Sync Battle" on Spike, and popular battles on "The Tonight Show Starring Jimmy Fallon." They are hoping to create a show that will follow similar formats.
"We wanted something that would have students interested," Kaczmarczyk said, "and catch people's attention."
This event is an entirely fresh and new experience, but others may not be ready for such a change.
"It's sad," senior Rachael Mooney said. "One of our biggest and funnest events ever has been canceled. What a total bummer."
Though some students may miss watching their peers strut their stuff on stage in costume, many are looking forward to the change.
"I think the lip sync battle is a cool idea," junior Angel Augustitus-Bell said. "Sometimes it's awkward to watch people on stage trying to sing, but it they're lip syncing, it's just going to be funny."
In addition to the entertainment factor, Derk hopes to see more people get involved in this year's fundraiser.
"Although 'He's a Lady' was a successful fundraiser that raised a lot of money, and all of the boys involved worked hard over the years," Derk said, "I believe that this change will allow for a wider range of students to participate. We're also hoping to get staff members involved in the lip sync battles."
Lietz, an enthusiastic supporter of the new fundraiser, agreed that there will be opportunities for more to get involved.
"By nature, something like the lip sync battle doesn't have the potential to expose students to harassment with a rather sensitive subject like 'He's A Lady,'" Leitz said. "It's time for a change that will allow kids to have fun and get everyone involved, as opposed to eight male students."
For more about why "He's A Lady" was cancelled, read "Curtain Call."
Leave a Comment
About the Contributor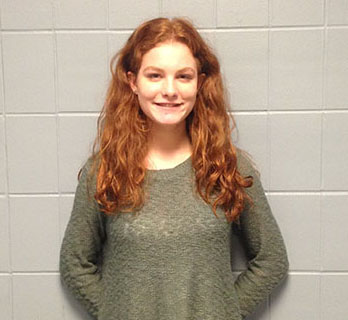 Annabel Aquino, Managing Editor
Annabel Aquino is the managing editor of the Arrow newspaper. As a senior this is only her second year on staff. Although she enjoys writing and designing...