Say what's up with Tommy Lietz
Principal Thomas Lietz's former life as a bassist in The Foolish Heads
https://soundcloud.com/user-898692728/sets/the-foolish-heads-the-moment-that-youre-in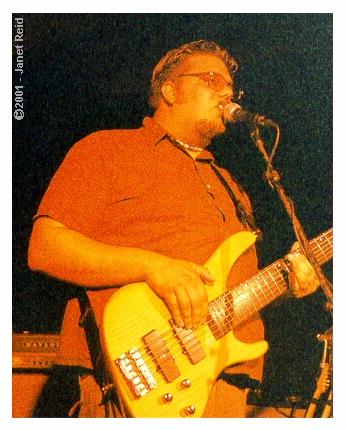 A principal may seem like a far cry from the guy rockin' out on stage, but that isn't the case for our very own Tom Lietz.
Long before he took over at Utica High School, Lietz graced the stage as the bassist and a singer in The Foolish Heads, a band with a long history of success.
In addition to playing the music, Lietz also helped to write many of the band's songs.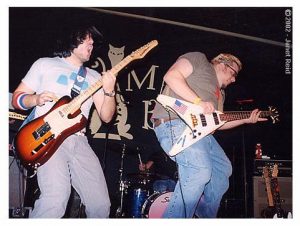 "It was fun, it was creative, it was exciting," Lietz said. "I enjoyed writing music, I enjoyed playing music. I enjoyed the camaraderie of those I played with."
This camaraderie stuck long after Lietz left the band. He is still in contact with his former band mates, like Channel 4 producer Adam Spindler, who played guitar and sang back up vocals.
"I was a groomsman at his wedding. We're in a fantasy football league together, and have gone on 'football trips' to places like New Orleans and Green Bay with our larger group of friends," Spindler said. "He's the first friend I'd call if I had a serious problem I didn't know how to handle."
Spindler even had the chance to know Lietz before they were in the band. While he was a junior and senior in high school, Lietz was Spindler's debate coach.
"It was pretty great having him around so much because we became friends when he was still a student," Spindler said. "It was like having a big brother nearby who shared my two biggest interests: debate and music. It was awesome."
Even as a performer, Lietz was just as driven as he is in school. He worked with each band member in order to find their strengths and improve the band overall.
"Tom was as focused and driven in the band as he is in anything in life," guitarist Augostino Visocchi said. "At some point he changed his look and dyed his hair blonde, which actually looked pretty cool. We were all so young, so it was fun to watch each other grow as performers and people. We definitely got our adolescent energy out at shows, and I remember there was a time when I would play guitar hanging upside down while Tom dangled me over the floor."
Every band needs a leader, and for The Foolish Heads, that leader was Lietz. Just like today, he was taking charge and planning out different meet-ups and performances for the band.
"Tom was the leader. He's the one who brought us all together and kept us (relatively) organized. This was a time before smartphones and texting and he somehow got us all in the same place for practice and gigs," Spindler said. "It's also worth noting that Tom has always had an interest in the latest technology – he made sure we always had the gear we needed to deliver a professional-sounding performance."
The band performed in a few places across the state, such as the Magic Stick in Detroit and the Blind Pig in Ann Arbor. Both venues are still open today.
"We were all really proud of [playing there] since bands like Nirvana and Pearl Jam (and later the White Stripes) had played there," Visocchi said.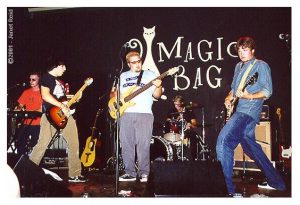 After a while, Lietz realized that the rock-star life wasn't for him. He was already working at Eisenhower, and didn't have time to devote to both the band and the school. Lietz ended up realizing that he needed to leave the band in order to pursue the other things he wanted in life.
"Life got busy. I was starting a PhD program, which I still haven't finished. I started thinking about, and actually started a family in that process. I started school, I started the UAIS. It was a full-time job and then on top of that I became the junior high assistant principal on top of the UAIS job, and directed a k-12 Chinese language program for the district, and ran a grant on top of that," Lietz said. "I was doing three jobs just in my job [for the district], plus starting a family. It was just a lot. It was too hard for me to do that and drive up to East Lansing for my PhD work."
Even though the band may be in the past for Lietz, the bonds he made during his time with them will remain forever.
Leave a Comment
About the Contributor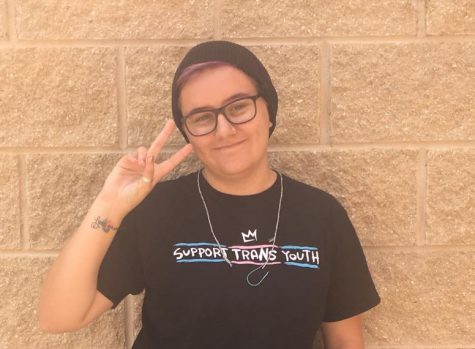 Parker Hopkins, Digital Editor-in-Chief
Parker Hopkins is a senior and this is their third year on the Arrow staff. When they aren't working on the newspaper, they spend a majority of their time...