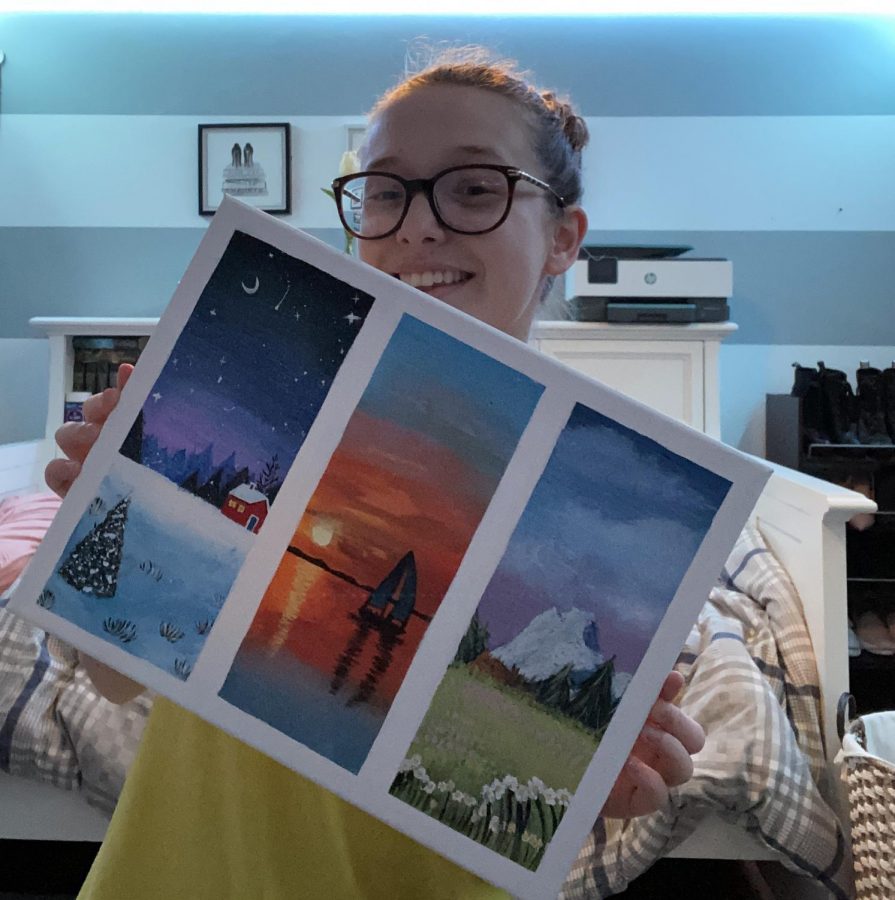 Alice Correj
Tuesday, March 24, 2020
Sleeping has been very hard lately. There's nothing during the day that's helping me waste my energy and I've just been having a lot of energy at 3 am.
I spent today basically on my tv. I've been going through all of my recordings of shows that have been there for a while and I've fallen behind on and almost watched all of them.
Today I didn't have a Disney movie, just catching up on shows.
Monday, March 23, 2020
I have an Xbox so I thought it would be a good time to just play a bunch of games that I have on it. I've been playing Modern Warfare a bunch with my friends lately, getting a lot better too.
My Disney movie for the day was Aladdin!
Friday, March 20, 2020
Today just consisted of me doing some homework that some of my teachers assigned.
I also made a pizza today. I made the dough and realized I didn't have mozzarella, but I did have mozzarella sticks. So I shredded those babies up and boom, there's the cheese.
My Disney movie was Home Alone, because he's stuck alone without friends and so am I.
Thursday, March 19, 2020
Today was my sisters birthday and we made the most of the stuck inside day. We got her a bike with Frozen 2 characters on it because she loves the movie Frozen. I spend about a good hour putting the bike together for her and she went into the garage and rode the bike for a while.
And of course the Disney movie of the day was Frozen 2.
Wednesday, March 18, 2020
Tomorrow is my sisters 7th birthday and I spent today making an adorable cake for her. She's loves chocolate and that's what she got.
Can't forget my Disney movie! Today I watched Glory Road. It's one of my favorite true story movies ever.
Tuesday, March 17, 2020
Today was just as boring as yesterday.I'm starting to just try to find random things to do around my house.
I found a good book online to read and basically that's all I've been doing today, just reading.
Last night was great, I sat down and painted for 4 hours. It was a painting of 3 different things on one canvas all separated. One had a landscape of a wintery day, the next was a sunset image, and the last was a floral garden with a Mountain in the back.
Basically at this point I've got paint all over my pants and my shirt.
For my daily Disney movie, I watched National Treasure. It felt like a confuse my brain with facts that aren't real, kind of night.
Monday, March 16, 2020
Honestly, I've been absolutely bored out of my mind not being able to leave the house.
These past few days I went to Barnes and Nobles to pick up a few books to read during this break. So that's what I've been doing: reading actual books and even some reading on my phone.
Surprisingly, I've even picked up a new hobby: painting. Never would I have ever thought I would enjoy painting as much as I did. Although nothing will beat my love for books, I'm enjoying doing something I'm not used to.
I've also started watching a Disney movie every night since Saturday, and I will continue to keep that up. I've watched a childhood favorite of mine, "Thumbelina," on Saturday. Yes I know, that's for kids, but I loved it. Yesterday I watched "Let it Shine," and I was suprised that I still knew some of the songs.
I'm just going to end this blog by saying that subscribing to Disney+ is probably one of my smart decisions that I've made.