Last chance for cross country
After running almost every day from June until October, the athletes involved in boys and girls cross country are taking a breather. Although the meets and awards ceremonies are behind them, several members were named All-County athletes.
Senior Ray Bell, junior Jillian Burrows and freshman Carson Nicoletti were recognized at a banquet held at Zuccaro's.
"The girls cross country season went well, we all got personal records at the last meet," junior Jillian Burrows said. "My season personally was good but I didn't start off great but I picked it up the last 3 meets."
Several team members were also recognized as Macomb All-Academic athletes earlier in the season, including junior Jeffery Hitchcock, sophomore Angelo Pipitone, Burrows and senior Ryan Olivier.
"Our team was very successful," Olivier said. "We work very hard and we always give 110% no matter what we are doing."
The boys team finished third in the MAC red and third in Macomb County.
"Since we finished in the top three, we got to throw our coach in Lake St. Clair," Olivier said. "We love our coach, and I could not have asked for [the season] to go any better."
Now that the season is officially over, the athletes are already thinking ahead to next year.
"This season went well for me," sophomore Cameron Smale said, "even though I didn't get the personal record I wanted. I joined [the team] when I was a freshman, and next year I hope I will do better as a junior."
The athletes who think they did not do well this year will have the opportunity to try again next year.
"Last night I went a county meet where only the top 21 people can go to" , senior Ray Bell said. "I am ranked number one on the Utica cross country team, I set two personal records this season, this was a really fun and pretty great season."
Every year the coaches want the year to be better than the last, no matter how hard it will be.
"This season was more successful than last year which was pleasant," Cross Country Coach Megan Berry said, "we had three first time all conference runners and two first time all county runners."
With the ending of the 2017 season, it's time for the runners to relax and prepare for another great season next year.
About the Contributor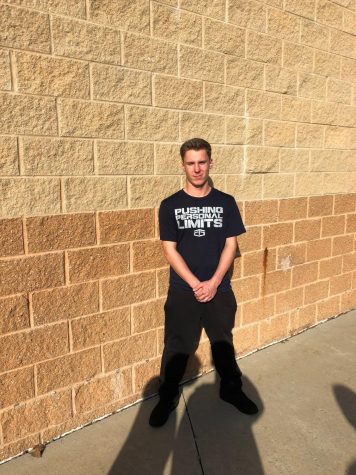 Chris Esmont, Reporter
Chris is a junior at Utica he loves to play football and loves to hang out with his friends and little brothers. His favorite football team is the Detroit...