Students' must-see TV
While many create new year resolutions, some may create a list of TV shows to binge throughout the new year. With many returning as well as new shows, there are plenty to choose from.
"I love TV," junior Savannah Gibson said. "I've watched 'Friends' about ten times, it's a mindless show and really funny so I can watch it while doing other tasks."
Many shows began advertisement from the end of 2017 to excite fans of what it to come of their favorite shows in the winter season. One show in particular is returning with a new twist. 'Big Brother' is a popular program where strangers live in a house with each other where they compete to win a cash prize by competing against the other house guests in physical, mental, and social competitions. On Feb. 7 the show will be housing celebrities instead of everyday people.
"I love watching new shows but I'm really excited for 'Big Brother' to come back," junior Colleen Roberts said, "I'm looking forward to the celebrity version so we can see how celebrities interact in everyday life instead of just regular people."
As TV is slowly starting to decline in popularity, Netflix still remains a popular place to stream shows and movies. With thousands of titles to choose from, many pay the monthly fee of $10.99 to watch their favorites.
"I love that 'Grey's Anatomy' is on Netflix," sophomore Amanda Feeman said, " I feel like when I watch it I'm learning more about the medical field which is interesting. It's also just a really good show."
From the 'Friends', to 'Big Brother', to 'Grey's Anatomy', there are many TV shows students can choose from when they want to escape from the stresses of school this year.
About the Writer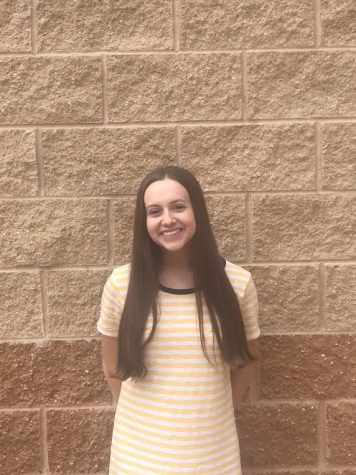 Madalyn Dishman, Editor-in-Chief
Madalyn is currently a senior and is very excited to start her third year as editor-in-chief. When she's not dealing with Jacob, Evan, and Collin's goofy...